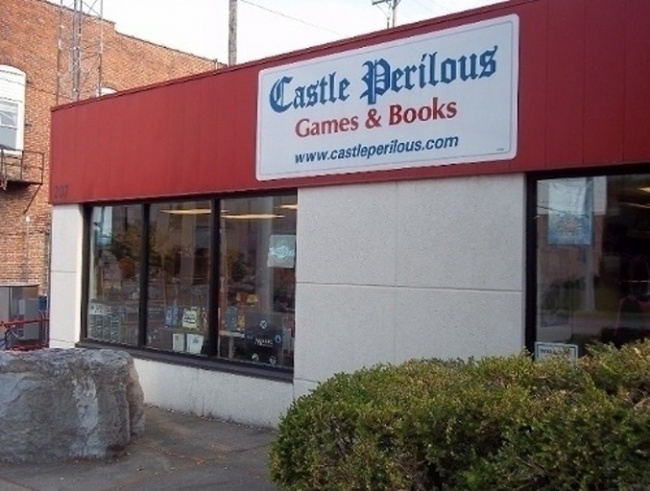 Rolling for Initiative is a weekly column by Scott Thorne, PhD, owner of Castle Perilous Games & Books in Carbondale, Illinois and instructor in marketing at Southeast Missouri State University. This week, Thorne looks at WotC's ending of the Transformers TCG and the new pack type for Magic: The Gathering.
Wizards of the Coast announced this week that it had ended the run of the Transformers TCG with the most recent booster set Titan Masters Attack (see "WotC Powers Down 'Transformers TCG'"). As I noted last January (see "Rolling for Initiative- Three Predictions for 2020"), searches on Google for information on the Transformers TCG had peaked early in its run and then steadily declined, indicating a lingering drop in interest in the game. In addition, whilst Wizards has done a masterful job maintaining interest in Magic through online play, Friday Night Magic Arena and various promotions during the epidemic, the company left the Transformers TCG languishing, with only one release during the shutdown period and no attempt to drive interest in continued organized online play of the game. I really wish I had been proven wrong though as the Transformers TCG had a small but strong following and I expect to see an online community grow up and maintain interest in the game, much as there is for Thunder Castle Games' Highlander TCG.
WotC seems to have a problematic relationship with TCGs. It markets the most successful TCG in the tabletop game industry, although Pokemon eclipses it in the mass market, but the company does not have the wherewithal to translate that experience into developing a sustainable TCG for the long term. Witness Dune, C-23, Star Sisterz and Harry Potter, among a number of others. Pokemon proved the most successful TCG launched by WOTC, even outstripping Magic in sales, and ironically providing the impetus for the acquisition of the company by Hasbro, which bought WotC primarily to add the Pokemon TCG to its product portfolio, only to see the rights revert in 2003. In general, the marketing plan for all of these additions to WotC's product portfolio has been to find what it sees as a promising license and then craft a TCG around it. So far, that has not worked out well for the company long term, which may account for the renewed focus on Magic and diversification within that product line.
Recently, just within the core Magic product mix, we have seen the rebranding of the standard Magic booster into three different types, aimed at what WotC perceives as three different market segments. There are boosters, now called Draft Boosters and targeted at the average Magic player; Theme Boosters, aimed at newer players who want to focus on one color of card as they gain familiarity with the game; and Collector Boosters, targeted at the Magic players who play but are also driven to collect various iterations of the cards. Now, with Zendikar Rising, WotC will introduce yet another booster pack type, the Set booster (see "'Magic: The Gathering' 'Zendikar Rising' Product Line Revealed!").
Set boosters will still contain 14 cards but organized significantly differently and cost about a dollar more per pack. By my figuring, if a buyer is extremely lucky, they could pull five rare cards from one pack as the card breakdown differs significantly from the other boosters. The first card is an art card, second is a full art land from the set. The next six cards are a set of themed commons and uncommons, ranging from five commons and one uncommon to six uncommons. Card 9 is what is termed a "visually interesting" card, while cards 10 and 11 are "wild cards," meaning anything from 2 commons to 2 mythic rares. Card 12 is a rare or mythic rare, 13 is a foil of some rarity and, 75% of the time Card 14 is a token or ad, but 25% of the cards will come from The List, a set of 300 cards from Magic's past (three List cards that will appear in Zendikar Rising Set Boosters pictured above). So assuming there are some rare cards on The List, a pack has the potential to have 5 rares in it, although exceedingly unlikely.
What do you think? Are Set Boosters a good idea? We have seen really flagging interest in Theme Boosters, and Collector Boosters have proven a bit pricy for almost all of our customers. Email your thoughts to castleperilousgames@gmail.com.
The opinions expressed in this column are solely those of the writer, and do not necessarily reflect the views of the editorial staff of ICv2.com.