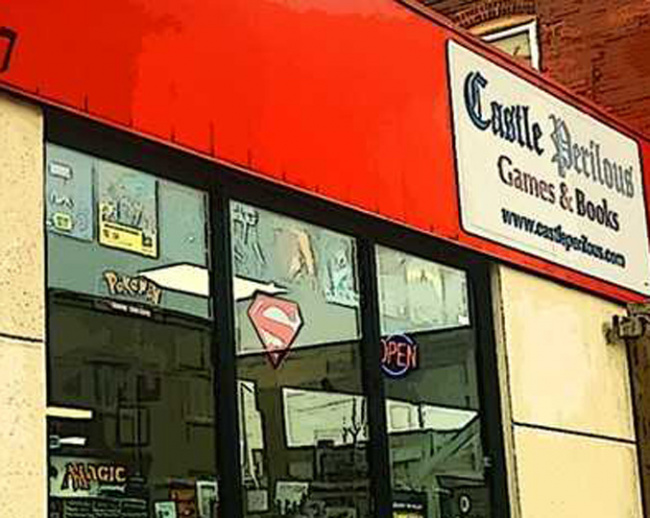 Rolling for Initiative is a weekly column by Scott Thorne, PhD, owner of Castle Perilous Games & Books in Carbondale, Illinois and instructor in marketing at Southeast Missouri State University. This week, Thorne explains the incident that happened with Wizards of the Coast's Eventlink software during Magic: The Gathering prereleases on February 11, 2022.
Well, the Friday night pre-release event for
Kamigawa Neon Dynasty
was… interesting to say the least (see "
'Kamigawa Neon Dynasty'
"). Wizards of the Coast released its Eventlink web-based tournament software last March and its
Magic
Companion player's application for player registration for tournaments more recently (see "
Updates EventLink and MTG Companion App
"). With the return to in-store Organized Play for
Magic
events (where available), stores have had to run events using the Eventlink software since last summer, and, in general, the software has proved fairly usable once tournament organizers got the hang of it. That is, until Friday night.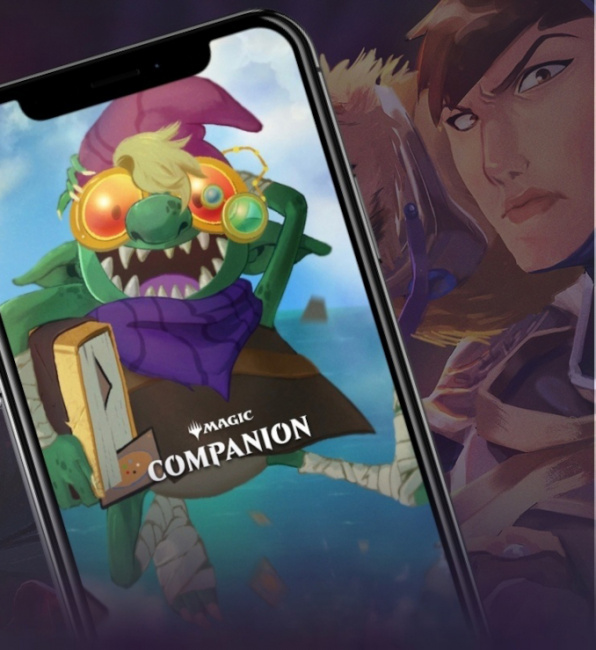 Friday night prerelease events demonstrated one of the problems that had previously cropped up with DCI Reporter, the tournament software that WotC decommissioned in March of 2021 (see "
Wizards of the Coast Threatens
"). Both had significant portions of their functions, and in the case of Eventlink, all its operating software, housed on the web. When you have hundreds of stores logging into the website at the same time, tournament organizers can see significant delays in terms of processing time of tournament entry and generation of results.
DCI Reporter, on the other hand, had a handy workaround. Since much of the DCI Reporter operating software resided on the store's computer, the tournament organizer could take the tournament offline and run the tournament without delays caused by so many stores logging in at the same time. Then, once the event had ended, stores could log back into DCI Reporter and report tournament results. Eventlink is web-based with no software residing on store computers, so this was not an option. So, Friday night, when the software froze up around 9 pm, stores were stuck staring at a screen that said "loading" for almost an hour midway through their tournaments.
Stores with small tournament turnouts could copy their players into other tournament software such as "Challenge" or even resort to tried and true methods like pairing and figuring results on paper. For stores with larger turnouts, doing so was not practical and I read reports of stores with 60+ players in their
Kamigawa
pre-releases seeing their players frustrated and drop out, while other stores canceled the tournament outright. WotC's tech staff got the problem fixed about 10 p.m. CT, but an hour delay would certainly frustrate most players. Unfortunately, from what I've heard, a good number of stores had a number of first-time customers, excited about
Kamigawa Neon Dynasty
, who then had to suffer a major disappointment with their tournament experience.
WotC tech staff did put in a lot of work to get the system up and running in an hour, and our tournaments ran smoothly the rest of the weekend, nor did I hear of any other stores having tournament problems after Friday night. Still, as the saying goes: "You never get a second chance to make a good first impression" and WotC did run afoul of the perfection fallacy (see "
Konami and the 'Perfection Fallacy'
"). WotC could've avoided or at least mitigated the problems by incorporating the option to allow stores to take tournaments offline and then upload them after resolution of the problem. Konami and Pokemon still allow stores to do so with
Yu-Gi-Oh!
and
Pokemon
, and stores have asked WotC to incorporate this since the company announced Eventlink. Here's hoping we see such functionality in a future upgrade to the software (see "
2022 EventLink and 'Magic' Companion App Improvement Objectives
"). Ending on a more positive note, players seem really enthused about the
Kamigawa Neon Dynasty
set and we have seen the highest customer interest in a set since WotC sanctioned in-store OP again.
Your thoughts? Email me at
castleperilousgames@gmail.com
.
The opinions expressed in this column are solely those of the writer, and do not necessarily reflect the views of the editorial staff of ICv2.com.