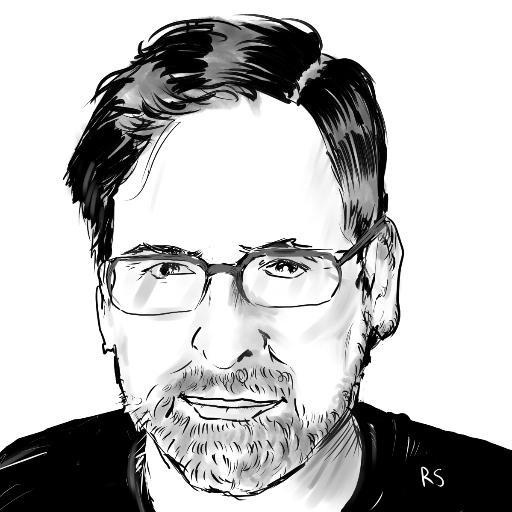 Seattle welcomed ReedPop's Emerald City Comic Con for an unusual summer edition this past weekend. The annual Con had put itself onto the map as one of the larger regional shows, but like every other live event in the nominally post-pandemic era, it's been a little slow getting back on its feet. ECCC featured a fairly standard guest list (David Tennant, Brendan Frasier, Christopher Eccleston, the cast of
Our Flag Means Death
) and an abbreviated programming schedule stretched out over four days. Here's a quick recap, including a couple of encounters with interesting new companies that made the trip to the Northwest.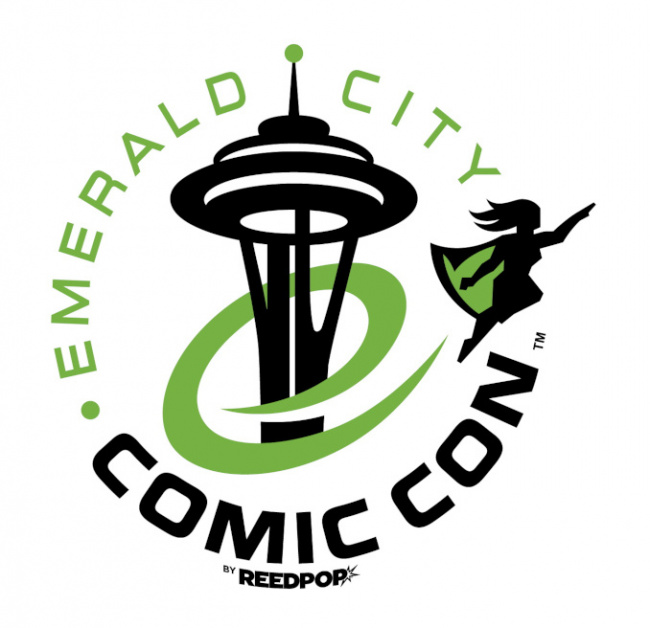 Just wait till next year.
Showrunner Kristina Rogers, who's been involved with ECCC since the late aughts (pre-ReedPOP), said the 2022 edition likely brought in about 65,000 over the four days, with the majority of fans turning up Saturday. That wound the clock back to 2017 or so in terms of attendance, although it was a step forward from the stopgap 2021 show that took place in December.
Rogers said she chose the August dates to ease the transition back to ECCC's traditional early spring start time (2023's dates were just announced as March 2-5). It was not only a bit of an adjustment for Seattle-area attendees, who are usually outside hungrily soaking in the solar rays before the Dark Season sets in around October, but also for the ReedPOP team that just wrapped C2E2 in Chicago the previous week.
Rogers said crowds have been down and exhibitors slow to return everywhere, as you might expect given the lingering COVID anxiety. ECCC did a last-minute policy change to require masks, and compliance was nearly universal. She said the policy change was driven by data from ReedPOP's public health advisors, who see masking rather than vax requirements as the best way to maximize attendee safety. She said an announcement regarding policies for NYCC will be forthcoming shortly.
The lightness of this year's show was most clearly felt on the show floor, where troubled Oni Press/Lion Forge had the largest publisher booth, and in artist alley (usually ECCC's strong suit), whose ranks featured a few echelons of professionals filled out by rows and rows of tables selling prints and fan art.
Rogers and ReedPOP head Lance Fensterman, who was also on hand, appear to be looking past this year's show to the opening of the deluxe new billion-dollar Washington State Convention Center across the street from the existing facility, which will host ECCC 2023. The state-of-the-art venue will help resolve some of the lingering idiosyncrasies of the con, including cryptically numbered, impossible-to-find programming rooms and a coherent exhibit hall. It will also give ECCC room to grow. If it resumes its trajectory from the 2010s, it could become one of the largest shows in the country (assuming ReedPOP leans in to help it get there).
What's up with GlobalComix?
I did a couple of business-oriented panels at the Con, including one alongside Global Comix head of business development Eric Tapper. I'd had the new digital comics service in the corner of my eye for a while but didn't have a strong sense of what they were up to. Eric was happy to fill me in.
GlobalComix was founded by Chris Carter, a tech-savvy comics fan who started work on the basic framework in 2014, chartered the company in 2017, and relaunched on January 1, 2020. The site offers digital comics from various publishers (Valiant, Top Cow, Humanoids, Heavy Metal, Mad Cave, AWA and others, see "
AWA Launching 'Lesser Evils' with GlobalComix
") and independent creators on a subscription basis for $7.99 per month. Revenues are allocated to content providers on a proportional basis. Tapper says the site is up to about 17,000 individual issues representing two to three thousand titles. GlobalComix broke 100,000 monthly uniques in 2021, with over 1 million uniques in the past year, and plan to launch iOS and Android apps by the end of the year.
Tapper said GlobalComix has a few differences in its approach from other digital comics sites. The platform gives creators flexibility in how to monetize and promote their content, with features to set pricing, offer promotional codes, and charge for extras like previews for hardcore fans. GlobalComix not only collects very granular data about the reading habits of customers, but makes that data available to creators through a dashboard that tracks traffic and dwell times for each page. Apparently, publishers have been using these insights to identify high- and low-performing page layouts, art styles, text and other design elements, which also affects how they edit their comics for print.
Recent changes in the digital comics landscape, including Amazon's technical modifications and personnel moves regarding comiXology and the expiration of the guarantees Substack gave to creators last summer, give GlobalComix an opening in the space. Tapper says the company is eager to prove its value by delivering for readers and creators, but sees its growth as long-term and organic.

Zoop! There it is.
Speaking of startups that have been given an opening by the missteps of incumbents, crowdfunding newcomer Zoop was also on hand at ECCC, touting their recent successes with campaigns including the Ukraine fundraiser spearheaded by Scott Dunbier (over $200K), the John Paul Leon memorial artist edition and several other high-dollar projects.
I moderated their panel on Sunday featuring, writer David Walker and Zoop co-founder Jordan Plosky, where we fielded the usual questions about successfully running a crowdfunding campaign. Plosky mentioned Zoop now has a success rate over 80% for comics-based projects. He also talked up Zoop's "full service" tier with bundled marketing support (25% commission) and the new "basic" service (10% flat rate, including credit card processing).
Walker reflected on his long career in independent publishing, including his most recent Zoop campaigns for
Imposter Syndrome
and a second printing of his essential guide to blaxploitation cinema,
Badazz Mofo
. He urged prospective crowdfunders to account for unexpected price increases, such as the recent hikes in printing, paper and shipping costs, and unanticipated project delays, as when his graphic collaborator became a parent a few weeks ahead of schedule. Maintaining transparency and open communication with backers is the key to managing the unexpected, he advised.
Zoop is clearly making moves, and frankly, their success is a good way to prevent stagnation in the space. Crowdfunding is important enough to comics publishing that having several competitors innovating, trying out new solutions for creators, publishers and retailers, and giving customers an alternative seems like a win for everyone.
The opinions expressed in this column are solely those of the writer(s), and do not necessarily reflect the views of the editorial staff of ICv2.com.

Rob Salkowitz (@robsalk) is the author of Comic-Con and the Business of Pop Culture.