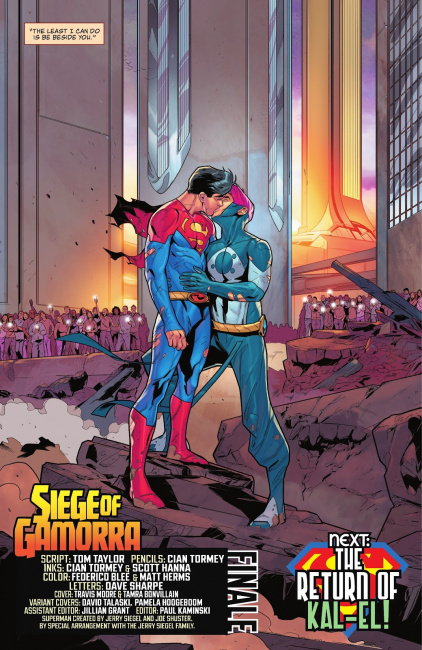 Confessions of a Comic Book Guy is a weekly column by Steve Bennett of Super-Fly Comics and Games in Yellow Springs, Ohio. This week, Bennett addresses a potpourri of topics, including Superman: Son of Kal-El
#
15
,
Archie Comics, and The Owl House.
I really do try to have an actual theme for these things, but this week I just have a few bits and pieces left over from last week.
Last week's Superman: Son of Kal-El #15 by Tom Taylor and Cian Tormey, featured the story "Siege of Gamorra" which saw the end of the long-running battle against Henry Bendix to free the nation of Gamorra. But more significantly, it ends with Jon Kent kissing his boyfriend Jay Nakamura in front of a barrage of cameras, which will send the story worldwide. I'm interested to see how Taylor handles the world's reaction to this display of public affection (and how much it mirrors the real world's reaction to their relationship), but I have to confess, I was sincerely surprised by the lack of backlash the issue received.
As far as I can tell, zero Internet trolls were triggered by this. Meaning, either the outrage industry took their umbrage elsewhere or it just wasn't that big a deal to begin with. The thing in the issue that did get some Internet attention was a panel where Damian Wayne/Robin reenacts the infamous "Batman Slaps Robin" meme by giving Henry Bendix a much-deserved open-hand slap right across the face.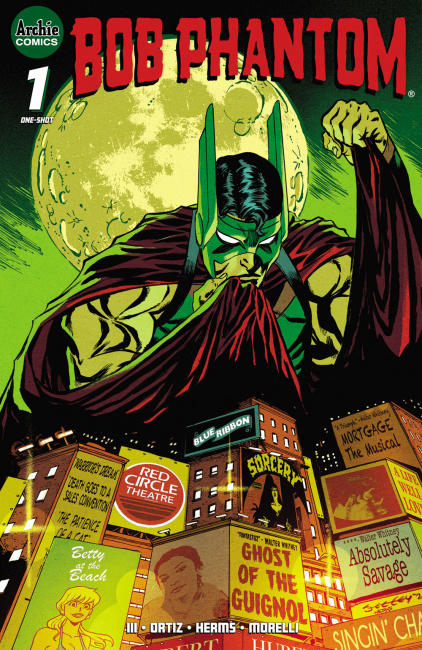 It's weird how strange coincidences crop up in comics. For instance, in November, Archie Comics will be releasing a Bob Phantom one-shot, that features a new version of the character who appeared in the titles
Top-Notch
and
Blue Ribbon Comics
and
Top-Notch
back in the 1940s. He was the first superhero published by Archie's predecessor MLJ, but, except for being a strong contender for having the silliest superhero name ever, the character was pretty much forgettable.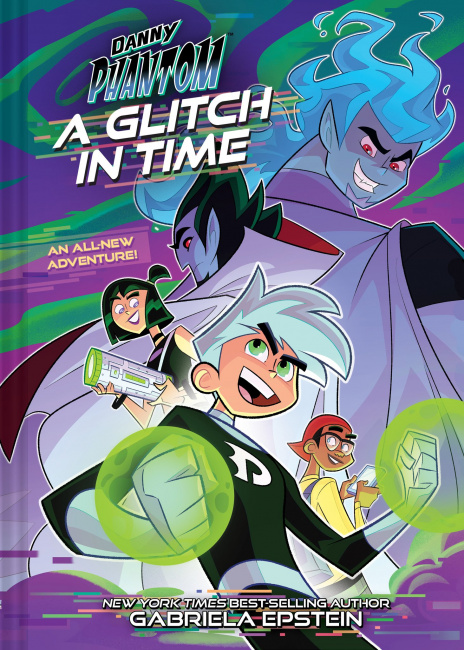 Another contender for that title is
Danny Phantom,
the main character of
a
2004-2007 Nickelodeon TV series created by Butch Hartman (
Fairly OddParents
). I've never cared for it much myself as it simultaneously tried to be both a 'serious' superhero show and a standard Hartman low rent comedy, and the results for me was chalk and cheese. But, I know it has a huge online fan base, who'll be much pleased to learn about the upcoming middle-grade graphic novel
Danny Phantom: A Glitch in Time
by Gabriela Epstein. It's expected to hit bookstores on July 18, 2023, which, by another strange coincidence, just happens to be my birthday.
And while we're still sort of talking about Archie Comics, in a recent interview Meghan Markle, the Duchess of Sussex, said she read a lot of Archie comic books, ironically". "Ironically" seems to have been inserted into the sentence to make sure the Duchess doesn't get lauded with the label "comic book reader" (as far as I can recall the only thing I've ever read "ironically" was a Jackie Collins novel; I wanted to see just how bad her writing could possibly be), but I'll allow it; she's one of us. Because she did add "My son is not named after Archie comic books, but I loved them."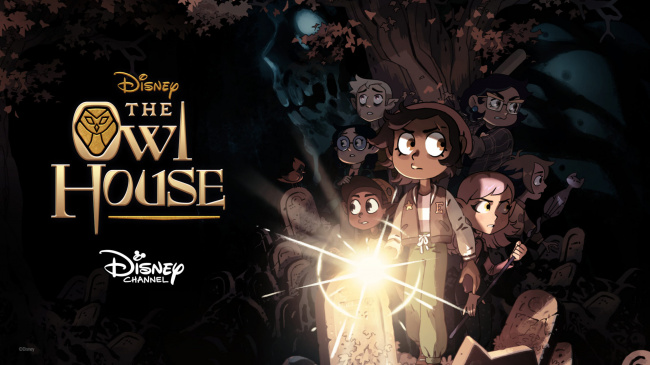 And finally, as I'm a big fan of Disney's
The Owl House
(see "
Entering A Post Villain World?
"), it's with more than a certain sadness I report that its third truncated season of three 44-minute specials begins on Saturday, October 15, 2022 with the episode "Thanks to Them". I'm also a fan of Netflix's
Dead End: Paranormal Park
(see "
Senators Attack Netflix, New 'Astro Boy.' And 'Popeye' News
"), and happily, S2 of the series will arrive on Netflix on October 13, 2022.
The opinions expressed in this column are solely those of the writer, and do not necessarily reflect the views of the editorial staff of ICv2.com.