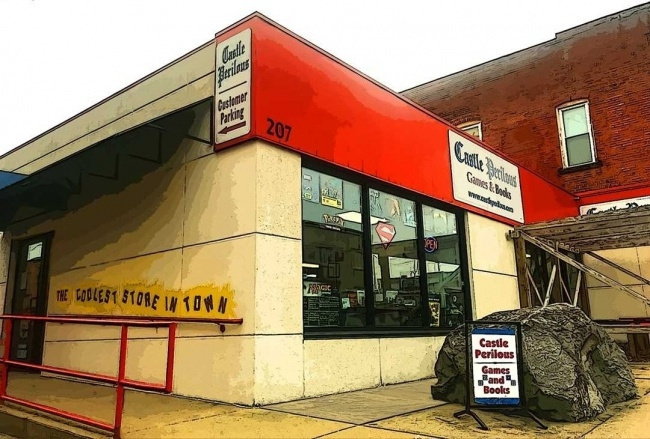 Rolling for Initiative is a weekly column by Scott Thorne, PhD, owner of Castle Perilous Games & Books in Carbondale, Illinois and instructor in marketing at Southeast Missouri State University. This week, Thorne looks at the million dollar offer for the One Ring chase card, the Upper Deck lawsuit against Ravensburger, and the Warhammer 40,000 Leviathan roll-out.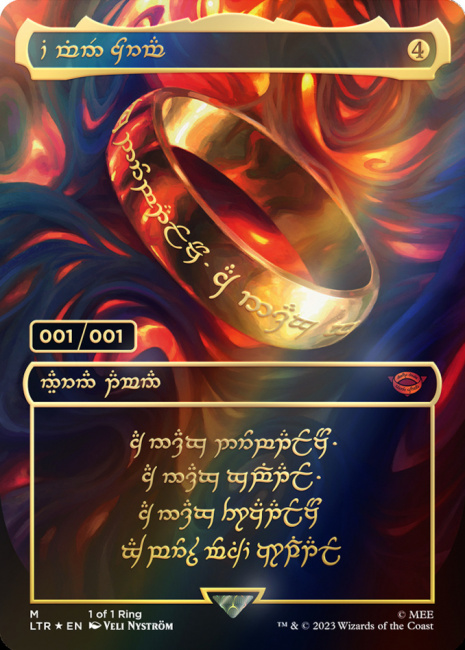 The current amount offered for the 001/001 One Ring card, from the
Magic: The Gathering Universes Beyond - Lord of the Rings: Tales of Middle Earth
(geez, that's a long name) set , is now at $1 million (see "
First Million Dollar Card
"). It was offered by Dave and Adam's Card World, which is a reputable establishment that has been in business since 1991. Just think, only 24 hours previous to the million dollar offer, Cash Cards Unlimited had made what was now a comparatively small offer of $500,000 for the card (see "
Former NFL Linebacker
"). Before that, Dan Bock offered $100,000. Is it wrong of me to kind of hope someone opens a pack, does not realize what card they pulled, and shuffles it into their deck?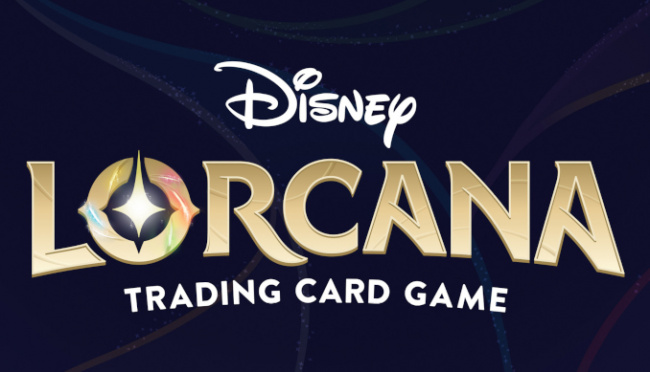 Upper Deck filed a lawsuit against Ravensburger this week (see "
Upper Deck Sues
"), alleging "premeditated theft" by
Disney Lorcana
TCG
designer Ryan Miller; aided and abetted by Ravensburger, which now seeks to profit from the stolen intellectual property, according to the comlaint. According to Upper Deck's suit, Miller signed a "Work for Hire" agreement with the company in 2019 to develop a trading card game, which the company plans to release as
Rush of Ikorr
. Miller continued to work on the game until he notified Upper Deck in October of 2020 that he was terminating the contract, subsequently going to work for Ravensburger as product manager and co-designer of
Disney Lorcana
.
Upper Deck claims that
Rush of Ikorr
and
Disney Lorcana
have similar mechanics especially in the manner of winning, accumulation of a set number of "gems" in
Rush of Ikorr
and 20 "Lore" in
Lorcana
. Of course, this method of winning is not unique to either game, as several other TCGs have used accumulation, rather than knocking opponents out of the game, as a manner of winning. See the
Legend of the Five Rings
or
Doomtown
TCGs for examples of such games.
It rather bemuses me that Upper Deck did not announce the lawsuit until two months before Ravensburger releases
Disney Lorcana
widely. Upper Deck's complaint says that due to the secrecy with which Ravensburger has developed
Lorcana
, the company remained unaware of the "theft," only filing the lawsuit after it saw more of the game mechanics. Possibly Upper Deck planned to file the suit in hope that the much larger Ravensburger agrees to an out of court settlement, rather than having the suit potentially disrupt the launch of
Lorcana
.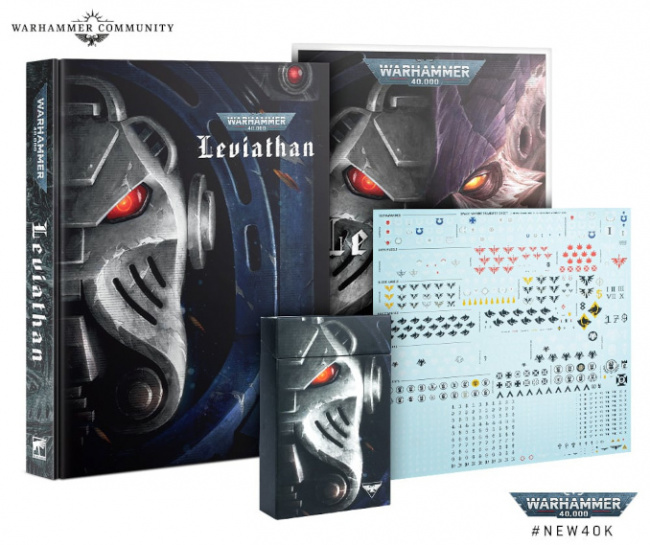 Meanwhile, it appears that Games Workshop underestimated the demand for the
Warhammer 40,000 Leviathan
set (see "
Games Workshop, Atomic Mass and Wizards of the Coast Class In June
"). Several stores reported that GW contacted them asking for orders, along with a recommended quantity to order but no cap on number ordered. However, when the invoice and billing came though, GW had cut the quantity ordered. By late Monday GW noticed it was running out of
Leviathan
and decided to cap quantities to as low as 3 for stores putting in later orders, meaning a lot of stores will miss out on the promo items GW tied into orders of
Leviathan
and have a lot of unhappy customers
Your thoughts on
Leviathan, Tales of Middle Earth,
or Upper Deck vs. Ravenburger? Email
castleperilousgames@gmail.com
.
The opinions expressed in this column are solely those of the writer, and do not necessarily reflect the views of the editorial staff of ICv2.com.