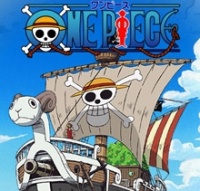 Broadcast and DVD rights to One Piece have been acquired by FUNimation, and the show will begin airing on Cartoon Network in August. FUNimation will begin with the third season, and present the show uncut.
FUNimation's decision to present the show uncut represents a substantial difference in strategy from the one pursued by 4Kids, which threw in the towel on the property late last year (see '4Kids White Flags 'One Piece''). 4Kids' dubbed versions had been cut to make the show appropriate for Saturday morning. It's hoped that this new approach will help the property achieve something approaching its success in Japan, where over 100 million volumes of the manga have been sold. Viz has the manga and used to release 4Kids' dubbed DVDs.
The first DVD release will be between November 2007 and February 2008. It will be a 13-episode multi-disc set at a $49.98 MSRP.