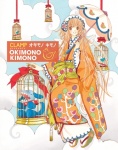 Dark Horse will release two illustrated books featuring major Japanese talent, Clamp and Yoshitaka Amano, in March.
Okimono Kimono, a new book by Clamp member Mokona, also includes short manga stories by the Clamp artists. The 128-page full color trade paperback (5-3/4" x 7-1/4", $12.99) is an illustrated book with drawings and illustrations, interviews, and other features on the art of traditional Japanese kimono. One of the interviews is with pop star Ami of J-Pop duo Puffy AmiYumi (who did the theme for Teen Titans and were also featured in their own animated series shown on U.S. television). This is the volume's first publication in English.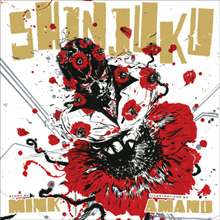 Shinjuku
is an illustrated novel written by writer/director Christopher (mink) Morrison, with over 100 original paintings by Yoshitaka Amano (
Final Fantasy, Vampire Hunter D
).
The 160-page 10-5/8" x 10-5/8" full color hardcover ($24.99) tells the story of a bounty hunter in 2020 looking for his long-lost sister in the Shinjuku district of Tokyo.
It's the first totally original project for Dark Horse by Amano.