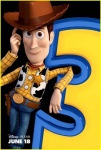 The summer movie season is finally over and the final tally is impressive—a record $4.5 billion dollars, a two-precent gain over last year's record total. But those figures disguise what really happened. The number of tickets sold from May through Labor Day was only 552 million, the lowest number of admissions during a summer session since 1997 when just 540 million tickets were sold. Higher ticket prices, especially noticeable for the plethora of 3-D movies out this summer, masked a substantial drop in attendance, and has some Hollywood analysts wondering whether Tinseltown is in danger of pricing itself out of the "cheap thrills" category of entertainment.
Top 10 Summer Movies -- 2010

1

Toy Story 3

$408.1 million

2

Iron Man 2

$312.1 million

3

The Twilight Saga: Eclipse

$298.7 million

4

Inception

$277.1 million

5

Despicable Me

$240.3 million

6

Shrek Forever After

$238.3 million

7

The Karate Kid

$175.9 million

8

Grown Ups

$159.4 million

9

The Last Airbender

$131.0 million

10

Salt

$115.2 million
Looking over the list of the top ten grossing film's of the season a few things stick right out. Led by Toy Story 3, computer-animated features took three of the top six spots on the list. Yes, Iron Man 2 finished in second place, but the superhero genre lagged well behind cartoon features during this summer season.
The biggest surprise of the summer season was the tremendous success of Christopher Nolan's Inception, which finished a very strong fourth, and still might conceivably move up to third place, though that is quite unlikely. Inception was a cerebral science fiction heist thriller that proved to be the perfect sort of counterintuitive programming for what was otherwise an unadventurous summer slate of sequels and remakes.
Speaking of sequels it is hard to imagine that a studio will ever be able match Pixar's feat of topping a superb original film with Toy Story 2 and then topping that brilliant sequel with an even better third installment.
Remakes tend to be even dicier propositions than sequels, so the success of The Karate Kid is not to be taken lightly. Setting the movie in China was an inspired change that not only resulted in lower production costs, but which also gave the remake a new flavor as did the addition of Jackie Chan.
This summer clearly lacked a breakout raunchy comedy hit like 2009's The Hangover, but Adam Sandler was able to reestablish his box office mojo with Grown Ups, which didn't debut that strongly, but demonstrated considerable "legs" as it found favor with audiences in spite of a barrage of critical brickbats (only 9% positive on Rotten Tomatoes).
Because of its $150 million budget, poor reviews (only 7% positive) and relatively lackluster debut ($40 million), The Last Airbender has been largely viewed as a failure, but it still earned $131.1 million at the domestic box office and another $122 million overseas. This article is really only concerned with domestic box office, but its worth noting that some of these films, especially Toy Story 3, Inception, The Twilight Saga: Eclipse, Shrek Forever After, and to a lesser extent, Salt all earned considerably more overseas than they did here, while Iron Man 2's foreign and domestic totals were nearly identical.
Salt, which may eventually lose its place on this list to Will Ferrell's The Other Guys, is an interesting case since it was originally developed for Tom Cruise, who decided to do Knight and Day instead, a decision that allowed Angelina Jolie to resurrect her action film career in the spy saga Salt.
Knight and Day was one of the summer's many bombs as was Disney's The Sorcerer's Apprentice, which starred Nicholas Cage. But those two turkeys couldn't hold a candle to the execrable Marmaduke or Cats and Dogs: The Revenge of Kitty Galore. Fox, which was responsible for Knight and Day and Marmaduke, also produced the 80s-based remake, The A-Team, which wasted an A-list cast on a bargain basement screenplay.
Warner Bros. had a major hit with Inception, but its two DC Comics-based movies were far less successful. The Losers, which was technically released a week before the start of the summer season, wasn't that bad a movie, but it was quickly steamrolled by Iron Man 2 and earned only $23.6 million. But The Losers was Citizen Kane compared with Jonah Hex, a ridiculously bad dog's breakfast of a film that cost $50 million to produce and earned just $10 million at the box office, and has to be regarded as the "bomb" of the summer of 2010. Now Hex certainly had some strong competition for the worst film of the summer, especially from MacGruber, which earned only $8 million at the box office, and must rank as the worst Saturday Night Live spin-off movie ever, which is truly saying something. But MacGruber was made for just $10 million, so it can't really compete with a big budget Ishtar-esque dud like Jonah Hex.