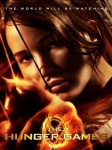 The Hunger Games dropped 60% in its sophomore session, but still earned an estimated $61.1 million and easily topped the weekend box office for the second week in a row. The Hunger Games became the first non-sequel ever to earn a quarter of a billion dollars at the domestic box office in just nine days, and it easily bested two pricy newcomers, Wrath of the Titans, which came in second with $34.2 million, and Mirror, Mirror, which finished third with $19 million. Overall the box office was up a solid 25% from the same frame last year, a good sign heading into April where prospects of matching last year's record-setting April total of $792.6 million appear clouded given the dearth of major April releases (though May looks to be a banner month at the box office this year).
Weekend Box Office (Studio Estimates): March 30 - April 1, 2012

Film

Weekend Gross

Screens

Avg./

Screen

Total Gross

Wk#

1

The Hunger Games

$61,100,000

4,137

$14,769

$251,033,000

2

2

Wrath of the Titans

$34,200,000

3,545

$9,647

$34,200,000

1

3

Mirror Mirror

$19,000,000

3,603

$5,273

$19,000,000

1

4

21 Jump Street

$15,000,000

3,148

$4,765

$93,100,000

3

5

Dr. Seuss' The Lorax

$8,000,000

3,264

$2,451

$189,600,000

5

6

John Carter

$2,005,000

2,397

$836

$66,210,000

4

7

Salmon Fishing in the Yemen

$1,274,000

483

$2,638

$3,171,000

4

8

Act of Valor

$1,006,000

1,239

$812

$67,750,000

6

9

A Thousand Words

$915,000

1,007

$909

$16,520,000

4

10

Journey 2: The Mysterious Island

$835,000

908

$920

$98,480,000

8
When ICv2 first started covering the weekend box office derby early in the first decade of the 21st Century, a 60% second weekend drop was considered a very bad sign, even for the most heavily-hyped movie. But film marketing has gotten so good and tentpole films have become so front-loaded that "60%" is the new "50%," more or less the norm for big action blockbusters. Compared with other recent major releases like Spider-Man 3, which plummeted 62% in its second weekend, and Iron Man 2, which dropped 59%, The Hunger Games did just fine--and this is especially true in comparison to Twilight Saga: Breaking Dawn-Part I, which suffered a 70% fall-off. Off course The Dark Knight was off just 52.9% in its second frame, but there is little chance of The Hunger Games getting anywhere close to The Dark Knight's domestic total of $533 million.
The first film in what will undoubtedly be a series of adaptations of Suzanne Collins' YA novels has an outside chance at breaking $400 million domestically, but so far The Hunger Games has only earned $113.9 million overseas (31.2% of its total) where the books are far less well known than they are here in the States. Look for subsequent Hunger Games movies to do better overseas, but the first film in the series doesn't have anything like the overseas appeal that would give it a chance of joining the billion dollar club.
Warner Bros.' Wrath of the Titans, which was produced for $150 million, will have to depend on foreign audiences to earn its money back. The film's $34.2 million debut was down 44% from the opening for Clash of the Titans, as American audiences appeared to be less than excited about the prospect of another film that makes a dog's breakfast out of Greek mythology. Wrath did much better overseas, earning $78 million, and it will be up to foreign audiences to make this film profitable. The opening weekend audience for Wrath was predictably 66% male with 55% over the age of 25. While the critics loathed Wrath, which got just a 24% positive rating from review aggregator Rotten Tomatoes, audiences gave it an OK "B+" CinemaScore.
In third place was Mirror, Mirror, the first of two "Snow White" movies slated for 2012, and the one that plays the Brothers Grimm fable for laughs. Families with children made up sixty percent of audience with girls accounting for 74% of the under 12 attendees. Opening a property targeted at girls in the wake of The Hunger Games does not seem like the best box office strategy, even though Mirror, Mirror does skew younger than Hunger Games.
Two holdovers, 21 Jump Street and The Lorax, both posted strong holds. Jump Street slipped just 26.7% in its third weekend and has now earned $93.1 million, while The Lorax slipped 39.3% in its fifth weekend bringing its cumulative to $189.6 million. With little competition for the family audience The Lorax appears certain to soar well past the $200 million mark.
Disney's John Carter slipped 60.5% in its fifth weekend in theaters, earning just over $2 million. So far the pricy pic has earned just $66.2 million domestically, though it has done a lot better overseas where it has earned $188.3 million, 74% of its worldwide total.
Check back next weekend to see if The Hunger Games can extend its winning streak in the face of competition from the debuts of Titanic 3D and the American Pie sequel, American Reunion.