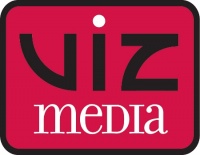 Following the recent news regarding a line of
Hello Kitty
graphic novels (see "
Viz Media to Create 'Hello Kitty' Graphic Novels
"), Viz Media has announced several new acquisitions for its Shojo Beat and Shonen Sunday imprints for release this summer and fall. Comedy, romance, supernatural drama, and exotic adventure come together for North American manga fans.
Targeting mature audiences, Happy Marriage?! by Maki Enjoji is the tale of Chiwa Takanishi, a young girl who agrees to an arranged marriage in order to assist her father. Marriage customs collide with generational factions as the two spouses have very different views on the arrangement. Offered under the Shojo Beat imprint, Happy Marriage?! will retail for $9.99 and launch August 6th.
Also rated for mature audiences in the Shojo Beat line is Tomu Ohmi's Midnight Secretary. Blending the supernatural with the world of corporate industrialism, Midnight Secretary is the story of Kaya Satozuka, a secretary who assumes a new position as personal assistant to Kyohei Touma, director of Touma Foods. Her devotion to work and professionalism only increases when she discovers Touma is a vampire and she must adapt to his nocturnal schedule and feeding habits. However, will this devotion and commitment continue when she finds Touma is targeting her? Midnight Secretary retails for $9.99 and launches on September 3rd.
Viz has also acquired two teen projects for its Shojo Beat line. First up is Maki Minami's Voice Over!: Seiyuu Academy, the story of one girl's attempts at becoming an anime voice actor. Wanting to emulate her acting idol Sakura Aoyama, Hime Kino is accepted at the elite Hiragi Academy only to discover that Aoyama's son is also there and attempting to derail her dreams. Vice Over! retails for $9.99 and is available on October 1st.
The second Shojo Beat acquisition is SakuraTsukuba's Sweet Rein. Alone at Christmas, Kurumi takes some time for a solitary walk only to run directly into a strange boy. Suddenly, the two found themselves bound together by a mystical rein. Ecstatic, the boy tells Kurumi that she is now his master, Santa Claus. Bewildered and confused, Kurumi does not know what to believe when the young boy transforms into a reindeer. Sweet Rein also retails for $9.99 and is available on November 5th.
The lone acquisition in Viz's Shonen Sunday lineup is the basis for the popular anime Magi. From creator Shinobu Ohtaka, Magi is the adventurous tale of Aladdin, his genie Hugo, and his friend Ali Baba as they traverse deserts and endless dunes in search of fame and fortune. Retailing for $9.99, Magi is written for teens and will be released on August 13th.
--Nathan Wilson