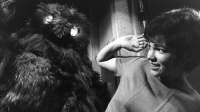 The BBC has revealed the names of the nine "lost episodes" of the classic
Doctor Who
series that were found in a storage room in the storeroom of a television relay station in Jos, Nigeria. Eleven episodes were found in all of which nine were missing from the BBC archives. The complete six-
episode The Enemy of the World
saga from 1967-1968 was found (only episode 3 was in the BBC archive), and five of the episodes of the six-part
Enemy of the World
serial (only Episode #1 was available previously) were found. Episode 3 of
Enemy of the World
is still missing, but it has been recreated using stills and an audio track. These two serials will be released on DVD (in the UK) next month, and they are already available on iTunes.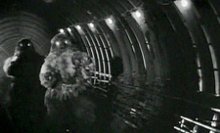 The Web of Fear
is of particular interest to
Doctor Who
fans because it features the second appearance of famous
Docto
r
Who
villain, The Great Intelligence (who debuted in the Abominable Snowmen), and was also the first story to feature Nicholas Courtney as then Colonel, later Brigadier Lethbridge-Stewart. Fans will certainly enjoy the tunnel scenes as the Doctor and friends pursue the Yeti through the London Underground.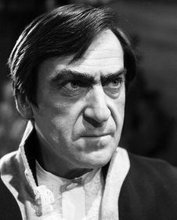 The Enemy of the World
was the fourth serial adventure of the fifth season of
Doctor Who
, and it aired from December of 1967 to January of 1968. It features Patrick Troughton as both the Second Doctor and in a dual role as The Salamander, a ruthless megalomaniac who is ruling the United Zones Organization in the mid-21st Century and who bears such an uncanny resemblance to the Second Doctor that the Doc is the subject of a mistaken impromptu assassination attempt intended for The Salamander. The BBC reportedly produced this saga in large part because Troughton had tired of playing the Doctor and longed for juicier roles.
Word of the discovery of some of the lost episodes spread quickly through the
Doctor Who
community (see "
A Trove of Lost 'Doctor Who' Episodes Found
"), and though some may have been wishing the discovery had involved more "lost episodes," this find was very rich indeed with 9 out of the eleven episodes from the "lost" category, a discovery that has reduced the number of missing
Doctor Who
episodes down from 106 to 97.
As current
Doctor Who
scribe Mark Gatiss put it to the
BBC
: "It's incredible. Every single avenue seemed to have been exhausted, every now and then something turns up--but to have two virtually complete stories out of the blue is absolutely incredible."
The discovery comes just as the BBC is celebrating the 50th Anniversary of the show with an extended 75-minute episode that will air next month, which will feature both the current Doctor Matt Smith and his predecessor David Tennant.