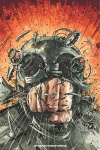 New York Comic Con News:
Dynamite Entertainment announced today that it had acquired the rights to publish the former Gold Key superhero comic books
Turok: Dinosaur Hunter
,
Magnus: Robot Fighter
,
The Occult Files of Doctor Spektor
, and
Solar: Man of the Atom
. The revived
Turok
launches in February, 2014 with
Magnus: Robot Fighter
in March,
Doctor Spektor
in April, and
Solar
in May. While the new Dynamite Gold Key comics will pay homage to the characters' storied pasts, the four titles will start anew with modified character designs and new interpretations of the origins and powers of the Gold Key heroes.
But acquiring the license for the Gold Key heroes is one thing, the second half of the equation is finding the creative team to bring these characters back to relevance, and here Dynamite clearly has acted boldly to secure a quartet of high profile writers including Greg Pak (
Hulk
) who will take on
Turok
, Fred Van Lente (
Action Philosophers, Power Man
and Iron Fist
, and in the latest NYCC news an upcoming stint on Dark Horse's
Conan)
who will handle
Magnus: Robot Fighter
, Mark Waid (I
rredeemable
) who is penning
Doctor Spektor
, and Frank Barbiere (
Five Ghosts
) who will write
Doctor Solar.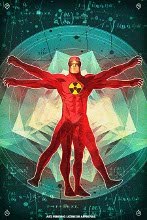 So far the only artists announced are Mirko Colak who will draw Turok and Cory Smith who will provide the art for
Magnus: Robot Fighter
.
This is the third time in the "modern era" that these Gold Key characters have been revived. The first was by Valiant Comics in the 1990s, which was followed by a stint at Dark Horse Comics in the "aughts."