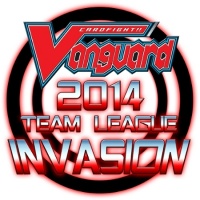 Bushiroad has announced its second Team League international tournament, which will combine events for
Cardfight!! Vanguard
with the "Neo-Showdown" and "Buddy Challenge" tournaments for the
Weiss Schwarz
and
Future Card Buddyfight
CCGs, respectively. These will be the first major events for the English Edition
Weiss Schwartz
and
Future Card Buddyfight
CCGs.

The Team League program will be a two-stage tournament, with events running from April to July. Unlike last year's program (see
"'Cardfight!! Vanguard' Team League 2013
"), the Regional Championships will be held in large regional venues (Origins Game Fair, Anime Expo 2014, among others).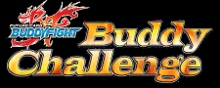 Winners from Regional Qualifiers will qualify for the Continental Championships for each of the three regions (North America, EU, Asia-Oceania) in July 2014. Bushiroad will sponsor the travel and accommodation fees of most winning teams from each Regional Championship.