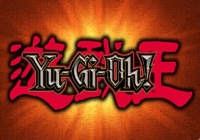 In a flurry of activity, Upper Deck is making a series of moves to strengthen its CCG business. First off, of course, was its acquisition of the Yu Gi Oh CCG (see 'Upper Gets Yu-Gi-Oh CCG). After announcing the license only a few weeks ago, Upper Deck plans to release the first Yu Gi Oh products in March after an abbreviated solicitation cycle. Word from the company is that demand for the first wave of the Yu Gi Oh CCG is turning out to be higher than expected and orders will be allocated, despite the fact that Wal-Mart has passed on the product (for now).
Upper Deck also announced at Toy Fair that it has acquired the rights to publish a Medabots CCG, based on the anime/toy/manga property (see 'Viz Launches Medabots Manga') that recently debuted on US television.
Upper Deck is also removing one CCG from its product line. No new Survivor CCG products will be produced in 2002, primarily because of the difficulties in coordinating game publishing with the reality TV production cycle and need for secrecy.
The net effect of these changes, as well as an expanded program for Bionicle, will be to make Upper Deck a more important game publisher to all channels of distribution in 2002.