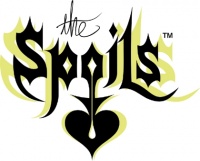 In a post on the Spoils.com Website, Michael from the Danish-based company Arcane Tinmen announced the acquisition of all rights to the Spoils TCG from Tenacious Games. The new ownership group has indicated that some key members of the creative team from the original Spoils TCG at Tenacious will be working on the new iteration of the game. Josh Lytle, who headed the design group at Tenacious and also designed the Magi-Nation Duel CCG, will continue to be part of the R&D team at the new company and Patrick Meehan, Tenacious co-founder and chairman, "will be onboard as a creative consultant."
The new owners of the Spoils are lining up artists and working on securing marketing and distribution channels for new releases. According to the post the new company has acquired the rights to The Spoils CCG, but "did not take with us any of the debts or other obligations that Tenacious Games may have had." Plans are already underway to put the Spoils Cruise back on the calendar—a five-day event out of New Orleans is being set up for October.
Last May Tenacious Games announced that it was going out of business because the company had run out of capital after the failure of a second round of financing (see "Tenacious Games Raises the White Flag"). The Spoils CCG was known for its tongue-in-cheek humor and for its elaborate high stakes (for CCGs) tournaments—in 2007 the sanctioned tournaments known as "The Spoils Tournament Experience" claimed to have a prize total of $1 million (see "The Spoils Tournament Experience").