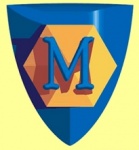 Mayfair Games has announced a decision to make Alliance Game Distributors (and Diamond Comic Distributors) the exclusive distributors of their games to the U.S. hobby game market. The move to exclusive distribution with Alliance and Diamond is effective immediately.
Mayfair's decision to go with Alliance gives Alliance exclusive rights to distribute the
Catan
family of board games, which have consistently topped ICv2's Top 10 Board Game charts, in the U.S. (see "
Top 10 Board Games--Q4 2011
"). Coupled with Z-Man Games' earlier decision to go exclusive with Alliance, which put the popular
Carcassonne
family of board games in the Alliance portfolio (see "
Alliance Will Be Exclusive Distributor of Carcassonne'
"), and the longstanding exclusive on Days of Wonder, which publishes the bestselling
Ticket to Ride
and
Small World
families, Mayfair's decision means that hobby game retailers that deal in board games will be relying on Alliance for much of their most important supply.
In a short statement accompanying the announcement, Mayfair Games explained: "Management at Mayfair Games foresees a future bright with opportunities for national campaigns with coordinated outreach and events. With the advent of streamlined, focused distribution to the hobby trade, Mayfair anticipates continued direct support of the hobby retail channel through the MAR program and other means."

In a FAQ release explaining the move to exclusive distribution, a Mayfair spokesperson talked about the marketing benefits of the move: "We will be producing better new release support in the form of special promotional items, a new program to promote where to actually buy the game in question, and more comprehensive new release event programs. We have hired an outreach coordinator who will develop our Shepherds which in time will be able to help you run cohesive and coordinated demo events of Mayfair Games titles. Finally we are developing a program of window clings and p-o-p materials for retailers to make the store and Mayfair Games more visible."