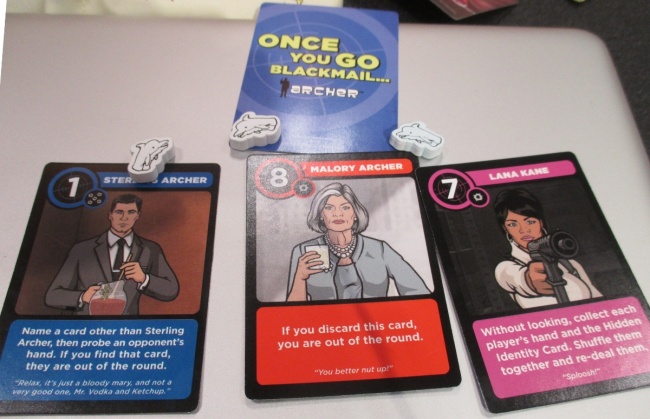 At Toy Fair 2015, Alderac Entertainment Group was showing off upcoming releases, including
Archer
and
Adventure Time
versions of
Love Letter, Dark Seas, Rumpelstiltskin, Lost Legacy Second Chronicle
and
EPIC PVP
.
In the new
Archer
version of
Love Letter,
based on the FX animated show
,
players are new recruits hoping to land a position with Malory Archer's spy agency. Malory has the agents-in-training dig up dirt on herself, and whoever finds the most dirt gets the job. (Malory then destroys the evidence, naturally). Release is planned for summer, according to Todd Rowland, Alderac's Marketing Director.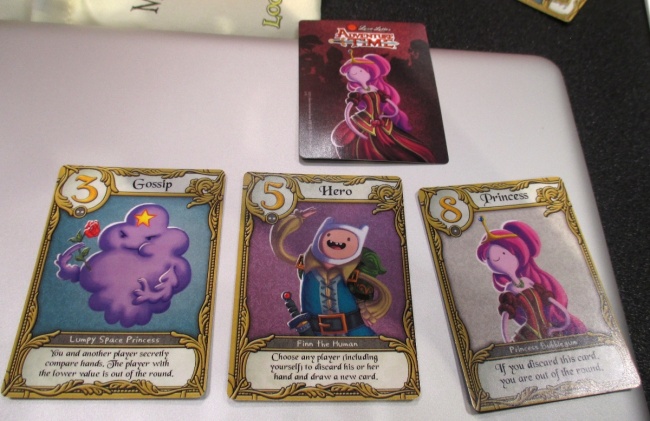 Adventure Time Love Letter
is another licensed version of
Love Letter
which was announced last year (see "
'Adventure Time,' DC, and 'Hobbit,' 'Love Letter'
"). "Cartoon Network liked the game so much, they made new art just for the game. So they're cosplaying as
Love Letter
characters," Rowland shared. The game is planned for summer release.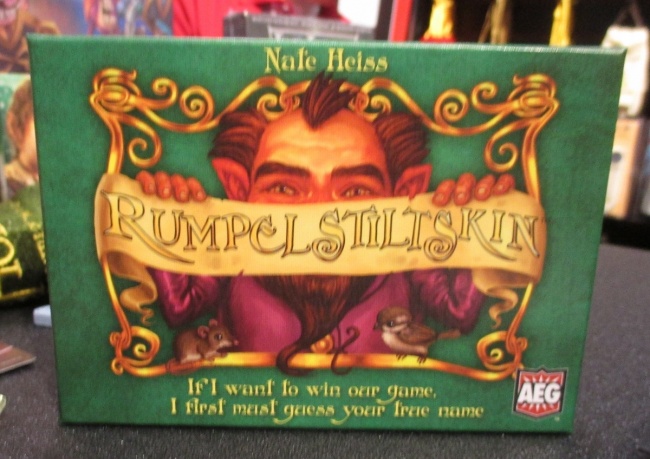 Rumpelstiltskin
is a quick, small card game similar to
Love Letter.
Players attempt to guess the name of other players' imps. The game is planned for June release with an MSRP of $10.00.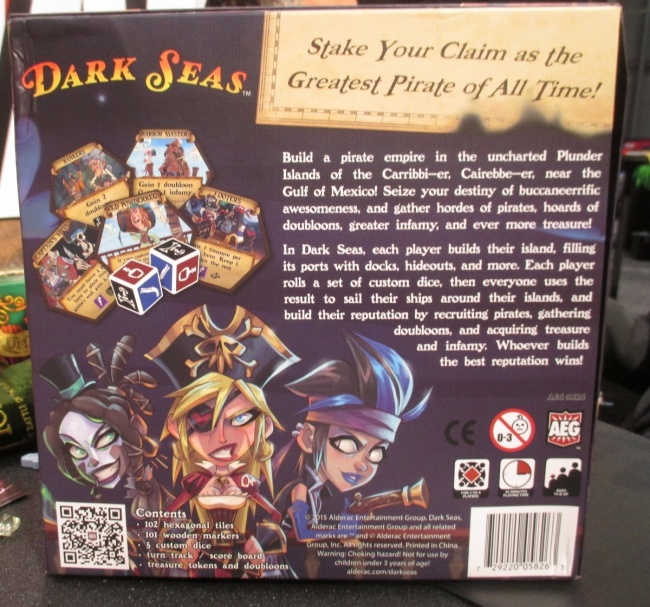 The tile-based dice game
Dark Seas
(see "
Dark Seas
") is now planned for debut on TableTop Day (April 11) and will be included in the retailer game kit. Retail release will follow.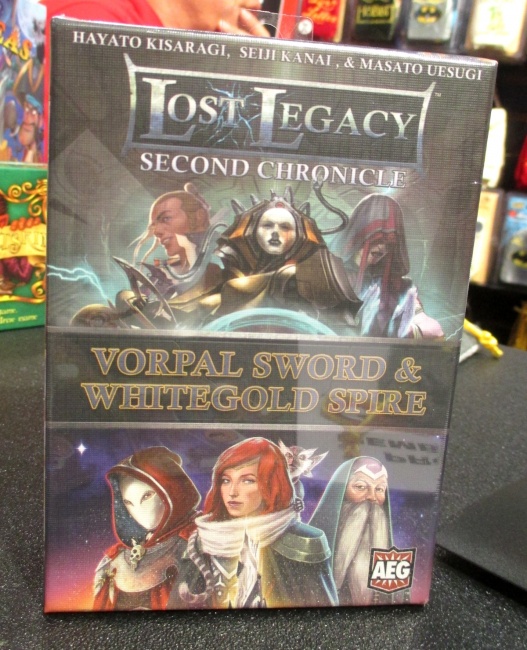 Lost Legacy: Second Chronicle
contains two sets of game cards:
Vorpal Sword
and
Whitegold Spire
. Initially announced as separate releases (see "
Three Versions of Seiji Kanai's 'Lost Legacy'
"), AEG has begun packaging them together because, like
Smash Up
the sets can be combined to create unique custom sets. The game is for 2-6 players, ages 14 and up, and plays in 10 minutes. MSRP is $14.99. Release is planned for April.
Epic PVP
is a card game similar to
Smash Up,
and is a collaboration between AEG and Fun To 11 (see "
'EPIC PvP: Fantasy'
"). The game is currently seeking funding on Kickstarter, and has raised $107,365 from 2,167 backers ($49.54/ backer average) as of this writing. Alderac plans a trade release for the game in November.