New comic publisher Emet, founded by Maytal Giboa, focuses on content produced by female writers and artists. The company launched its first title,
Romeo & Juliet and Guns,
in September, and now has six titles available both in print and digital. The current list of comics also includes
Zana, The Wendy Project, Inside the Loop, Finding Molly: An Adventure in Catsitting,
and
Helena Rose.
Emet was founded to empower female writers and artists, create positive and complex female characters, and empower girls and women of all backgrounds, ages and occupations, according to the company's description.
When asked to describe its target audience, Giboa told ICv2, "If you enjoyed The Hunger Games, you will enjoy our comics. They are rich with action, adventure, and sometimes fantasy, but at the center are brave young women, who are as complex as they are aspirational. We know that both men and women will love our comics, but they are safe for teens age 13 and up."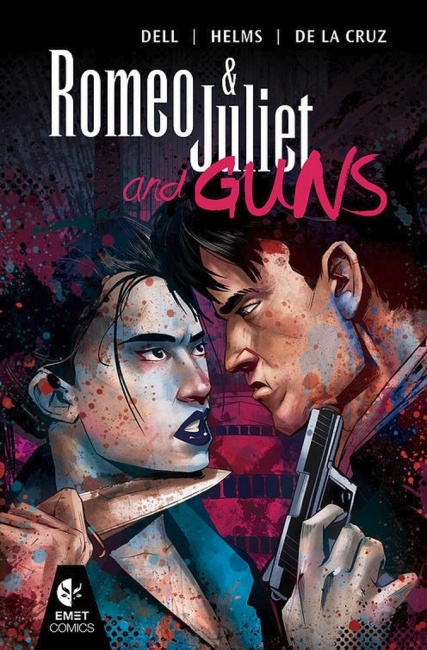 Romeo & Juliet and Guns
(rated 16+) is written by Emily Dell, the film writer/director behind
B-Girl.
Series artist Mollie Helms is a computer animation and illustration artist who recently made the transition to comics. The reimagined Shakespeare classic is set in modern Verona, where the Montoyas and Capulets are warring assassin clans.
Zana (rated 13+) is set in a dystopian South Africa where apartheid never ended, and two young girls are sent on a dangerous journey by an angry ancestral spirit. Writer Jean Barker was a journalist and humor columnist in South Africa who came to the U.S. to become a filmmaker (Paradise Road, One More Day). Series artist Joey Granger is the creator and artist behind the webcomic Babblefish.
Finding Molly: An Adventure in Catsitting (rated 13+) is the tale of unemployed recent art school grad Molly, who is offered the opportunity to cat-sit in the vibrant Los Angeles Arts District. Writer Justine Prado is an LA-based feature and TV screenwriter (Weeds, Orange is the New Black). Artist Jenn St-Onge is a freelance illustrator who specializes in book covers, logos and package layouts.
The Wendy Project (rated 13+) is a modern-day retelling of Peter Pan, where Wendy Darling is convinced a mysterious flying boy abducted her little brother, but no one believes her. Her worried parents place in her a new school, where people around her start to resemble characters from Neverland. Author Melissa Jane Osborne has worked in new media, working on The Burg, which led to the first interactive scripted iPhone game Campus Crush. Artist Veronica Fish (Howard the Duck, Jughead, Pirates of Mars, Silk) has also illustrated for Nickelodeon, Marvel, Wired magazine, Lego and The Girl Scouts of America.
Helena Rose: An Intergalactic Fairytale (rated: all ages) is the story of an alien child prodigy who must search the galaxy for a cure for her terminal illness. Author E.O Levendorft is an experimental film and music video director. Series artist Sonia Liao (The End: Survival) is the writer and artist of the webcomic Zaen Well.
Inside the Loop (rated 16+) is the story of Tora Wellborne, who stands between two diverged cities: The Collective and The Loop. When she is infected with the Plague, she must question her allegiances if she is to survive. Writer Cindy Tobisman is an appellate attorney and fiction writer. Series artist Lynne Yoshii (X-Factor, Domino, X-Treme X-Men) is a former editor at DC Comics and Marvel, and has done illustrations for toy companies and publishers including Udon.
(See all comic covers in gallery below.)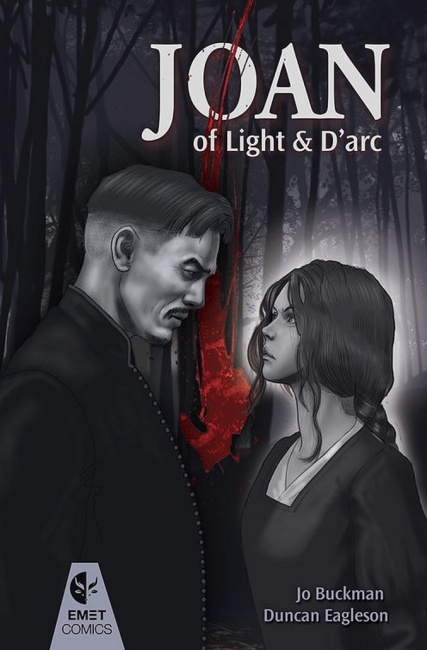 Next year, Emet will launch three new titles (including Jo Buckman and Duncan Eagleson's
Joan of Light & D'arc
), as well as releasing Issues #2 and #3 of the six comic series currently available. Though the comics are only currently available through the publisher's website, Emet does offer a discount to retailers. "Retailers should email us through our contact page and we will send them a 50% discount code which they can use when purchasing our comics," Giboa said.
Gilboa has a background as a development executive in Los Angeles. In four years at ReelFX, she worked with screenwriters and directors on ReelFX film projects, cultivated relationships with talent, and worked to bring new projects to the studio. She was a development executive on Fox Animation Studio film The Book of Life (see "'Book of Life' Tie-In Book From Dark Horse").