IDW Publishing definitely puts the "all" in "all-ages."

The publisher runs the gamut in material that appeals to kids and parents, with Star Trek, My Little Pony, Teenage Mutant Ninja Turtles, Strawberry Shortcake, Disney, Popeye, Angry Birds and Powerpuff Girls titles all for the offering.

Editor Sarah Gaydos edits portions of the Star Trek and Disney lines, and David Gerstein is IDW's archival editor, responsible for working with partner publishers across the globe. They both keep an eye on the rest of the company's offerings, and also offered their thoughts on all-ages comics, and where they're going:

So what makes a kids comic sell?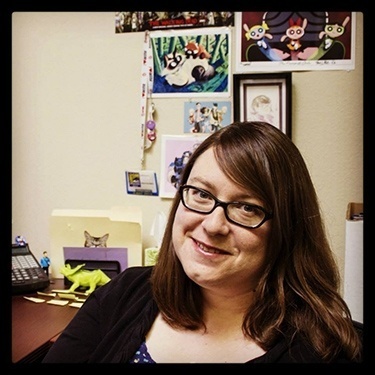 Sarah Gaydos:
It is easy to focus on whatever's hot on TV for kids, but man, there's a whole world of kids comics beyond that! I think what sells in kids comics is the same thing that sells in adult comics: good stories, compelling characters, and great art.
We've seen a massive Main Street America uptick in superhero recognition, and convention attendance. How does that spill over into what you're doing?
SG:
People naturally want to share what they're excited about with the entire family. Comics are no exception! Not only that, but if you've got a kid in your life and perhaps reading isn't coming naturally to them, a kid excited about superheroes might give comics some extra energy, and the pairing of the words with the pictures helps challenged readers a whole bunch.
What's coming from IDW this Summer and beyond that people should keep an eye out for?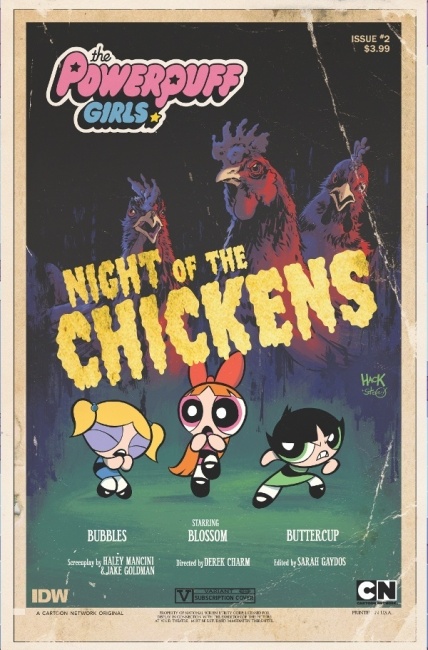 SG:
In July,
The Powerpuff Girls
are back at IDW, written by two show-writers, Jake Goldman and Haley Mancini. We've got Derek Charm, recently announced on Archie's
Jughead
, on art, and I can't wait for everyone to welcome them back.
Also in July, we're seeing the #1 issue of
Mickey Shorts: Season One
, which sees the acclaimed animated series come to comics. Each issue has covers by staff artists, including Andy Suriano. You may know Andy from his award-winning work on the show, or on
Samurai Jack
, both the TV show, and the IDW comics.
Later on in the fall, we'll also see the American debut of Disney's
Mickey's Craziest Adventures
, by Lewis Trondheim and Keramidas. This is a really special project that originated in France with [French publisher] Glenat, and is exciting even for the adult fan. David knows way more about that.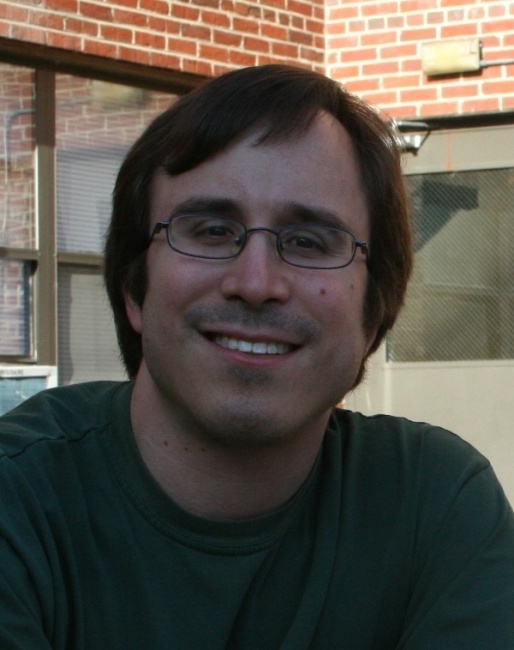 David Gerstein:
I've been researching and reading Disney comics from around the world for 20 years, and have a long understanding of their history. IDW hired me to communicate with the international publishers that produce these comics; choose the stories we're going to use, and compile the issues.
Glenat, one of the major French Disney comic publishers, decided that they wanted to do some exciting Mickey graphic novels aimed at a high-end readership. Over the years, a deep appreciation has grown in France for Carl Barks, Floyd Gottfredson, and some of the classic Disney comic names. They've been accepted by the same readers who love the classic Franco-Belgian school comics—
Tintin
and so forth. This led Glenat to want to produce some smart, classy, sophisticated and wild
new
Disney comics in the same tradition. That became
Mickey's Craziest Adventures
, which is the first in an ongoing graphic novel series by various creators.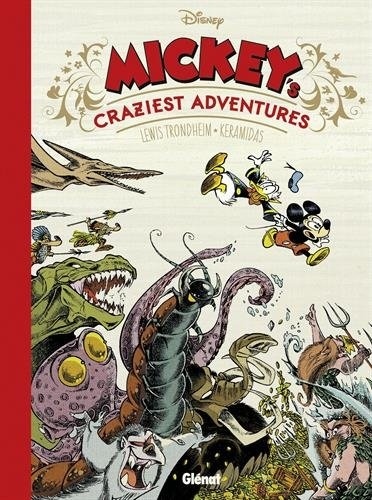 These [Glenat graphic novels] are artsy, sort of experimental stories. But if you appreciate the irony and the sort of black humor that's there in Carl Barks, Don Rosa, and Floyd Gottfredson, there's a lot there for you, regardless if you're an adult or a kid. These are old-school epic adventures, but they're also experimental in a way, with many panels per page on big, 9-by-12-inch pages. There's almost a cinematic style to much of the storytelling.
So much in all-ages comics is "parents as well." If you could pick just one IDW book that's a good read-together for both parents and kids, what would it be?
SG:
I'd go with our recent
Little Nemo: Return to Slumberland
book by Eric Shanower and Gabriel Rodriguez. The art is just astounding. Gabriel uses all the incredible tools at his disposal to tell a story that delves deep into the glory of imagination.
DG:
We have some great classic strip collections such as
Li'l Abner
. But we also have
Angry Birds
, with modern Disney comics alumni Kari Korhonen, Paco Rodriguez and Cesar Ferioli turning gaming characters into something special and outrageous. Even our
My Little Pony: Friendship is Magic
is not just a story for little kids. It's kind of crazy, kind of sarcastic, and very funny.
And we've got an incredible book edited by Dean Mullaney called
King of the Comics: One Hundred Years of King Features Syndicate
. It's a big, fat coffee table book with tons of both humor and adventure strips that really appeal to both adults and kids.
In talking to retailers, we've heard a lot of acclaim for Amulet, Scooby Doo, The Nameless City, the Raina Telgemeier books, and more. Is there anything you read outside your IDW purview you're really digging on that might fit into the all-ages category?
SG:
If we're talking about non-IDW books, I cannot say enough good things about the queen, Rania Telgemeier. She
is
comics, for much of the new, female, generation of readers. And—hopefully—creators!
DG:
E.C. Segar's
Popeye
from the 1930s is just brilliant. Originally, Popeye was an incredible adventure strip with a lot of maturity, sophistication, and political parody going on. He wasn't just an awkward sailor, always in some love triangle situation with Bluto, who constantly needed spinach for a power-up. Popeye was naturally super-strong, and a very nuanced character with his own sort of down-home wisdom. Any of those collections are great.
To your mind, what's in the mind of kids today? How do you make sure your material doesn't "talk down" to a kid audience?
SG:
I think first by assuming that "kids today" want the same things that kids always want—quality, exciting stories. Period. I love that there are comics for all levels and readership. The key is making sure that parents, librarians, and everyone else knows what's out there so they can find what they're looking for, for each particular reader.
DG:
If you go through the different series that I like, I don't have a tremendous yen for absolutely straight adventure, or absolutely straight humor. What I like, and what I think so many of the classic Disney creators excelled at, is an adventure that is believable, but mixed with satire.
Kids need to grow up on humor, and they need to grow up on snark. They need to read material that will really make them think.