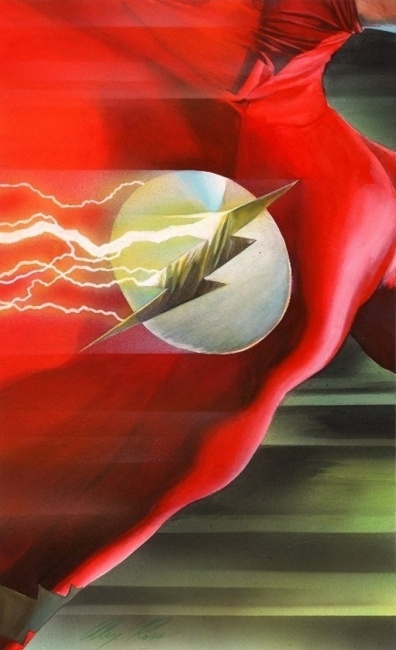 Director of the critically-acclaimed 2015 coming-of-age drama
Dope
and the buzzy HBO drama
Confrontation
(about the Clarence Thomas hearings) Rick Famuyiwa is stepping in to direct
The Flash
movie for Warner Bros. The Nigerian/American helmer is an inspired choice to replace Seth Grahame, who left the film a few weeks ago (see "
Director Leaving 'The Flash' Movie
"). Grahame took over from Phil Lord and Christopher Miller (
The Lego Movie
), who penned the original version of the script for
The Flash
film and originally intended to direct it.
The Flash
film, which stars Ezra Miller (see "
Warner Announces 9 More DC Movies
"), is still slated to debut nationwide on March 16, 2018 (see "
Best in Shows-Q1 2018
").
Deadline reports that Warner Bros. execs chose Famuyiwa because they thought his "vision" for The Flash movie "would resonate with young viewers." Famuyiwa, who is a graduate of the USC film school, cut his teeth on independent films and will likely bring an edgier, more "real life" feel to the material. The departure of Grahame, who had never directed a film before and the hiring of Famuyiwa is part of Warner Bros.' reaction to disappointing run of Batman v. Superman, which opened with a flourish, but then faded fast (see "Executive Shake-Up on DC Films").
The most successful DC Comics-based films have been the work of auteur directors (Christopher Nolan's Dark Knight Trilogy, Tim Burton's 1989 Batman), and while Famuyiwa has not made enough films yet to solidify his auteur status, he certainly appears to have both the technical skill and thematic intensity to attain that status.