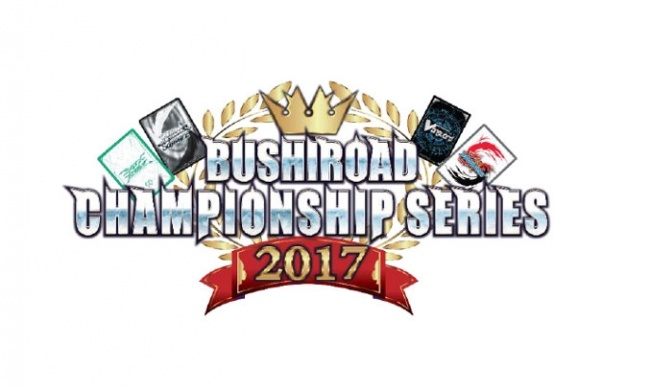 Bushiroad has announced its Bushiroad Championship Series for 2017, renaming the Bushiroad World Championship from previous years (see "Bushiroad World Championships 2016"), as well as changing the tournament format and structure.

As before, the series includes all four English edition Bushiroad games: Cardfight!! Vanguard, Future Card Buddfight, Weiss Schwarz, and Luck & Logic. The tournament circuit includes local Shop Challenges which award byes to Regional Championships, which are open to all players. The most noteworthy change is that Bushiroad will offer every champion of a main tournament at a Regional Championship a fully sponsored invitation to the World Finals in Japan, with flight and hotel fully covered for an attendee (and up to one parent).

The tournament circuit is split into two seasons, the Bushiroad Championship Series Spring Circuit 2017, running from March to July 2017, and the Bushiroad Championship Series Autumn Circuit, running from August to November 2017. Both seasons run Shop Challenges and Regional Championships, and both events feed into the World Finals, which will run in early 2018.

One other significant change is the use of the so-called "Swiss" tournament format for all games in the series. In this format, players are paired against opponents who have had a similar success in the tournament thus far. This removes any need for elimination rounds until the Top 8, and allows players to continue playing for the entire length of the tournament against similarly skilled competitors.

These changes to the structure of both the tournament circuit and the tournaments themselves make the Bushiroad Championship Series 2017 more similar to other progressive tournament series OP programs, like that used in Magic: The Gathering and Pokemon TCG.