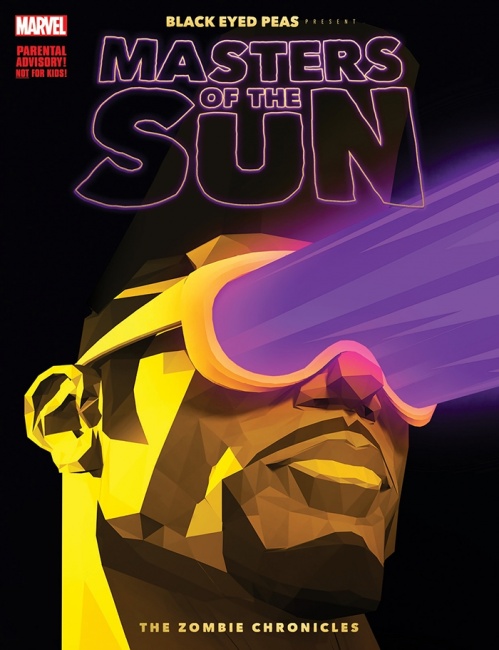 The Black Eyed Peas have partnered with Marvel on an original graphic novel reports
Billboard
.
Masters of the Sun: The Zombie Chronicles is penned by Black Eyed Peas' frontman will.i.am. Benjamin Jackendoff and Damion Scott (Ghostrider) draw the book, which is set in a future Los Angeles that is under attack by aliens. Protagonist Zulu-X relies on street smarts to face down zombies and a nefarious ancient order. Masters of the Sun will be out in July.
Marvel editor Axel Alonso calls the OGN a "deeply personal story that speaks directly to hip-hop aficionados, comic book fans and the intersection of those communities."
This isn't will.i.am's first foray into comics. The Grammy Award-winning musician wrote Wizards & Robots, a 48-page one-shot for IDW (see "will.i.am Does One-Shot"), and he played teleporter John Wraith in the 2009 film X-Men Origins: Wolverine (see "'Wolverine' Cast Signed").