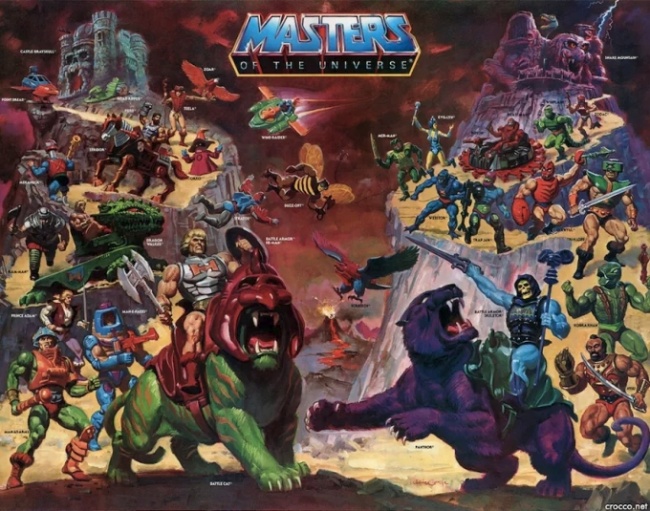 There has been a lot of movement on upcoming geek movie projects in the last few days, and we round it up here.
The Sony Masters of the Universe reboot project has been quiet since January 2016 when McG was in negotiations to direct the film (see "Late-January Geek Movie News Round-Up"). Now EW is reporting that he is no longer attached to direct, and Sony is looking at other directors. According to their source, David S. Goyer (Batman Begins, Man of Steel) is writing a new screenplay. Sony has scheduled the film for a December 18, 2019 release, which sets it up to open against an untitled Disney live-action fairy tale feature (see "Best in Shows--Q4 2019").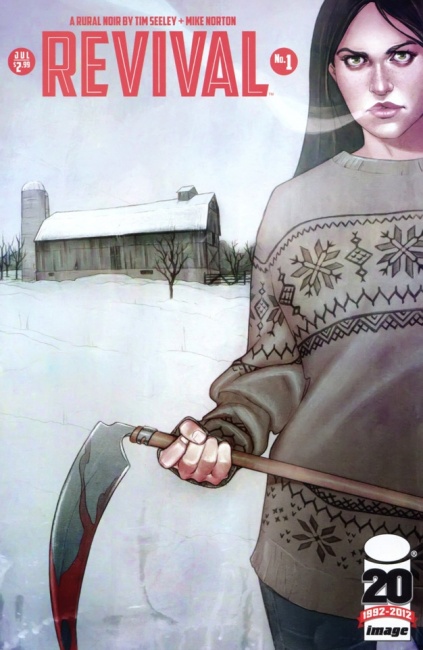 Revival,
Tim Seeley and Mike Norton's rural noir resurrection series, has been optioned for film, the
Wausau Daily Herald
is reporting. The series was launched by Image Comics in 2012 (see "
Wausau Quarantined!
"). The film will be made by independent studio Shatterglass Films, with Seeley co-writing the script with Sarah Fischer. Shatterglass Films' co-founder Luke Boyce will direct.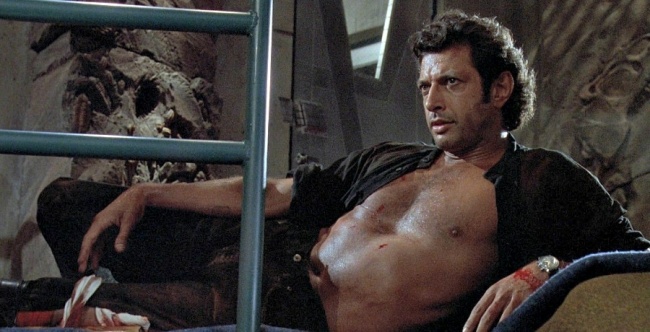 Jeff Goldblum will be joining the cast for the sequel to
Jurassic World
,
THR
reported. Goldblum, who played Dr. Ian Malcolm in the original 1993
Jurassic Park
and the 1997 sequel
Jurassic Park: The Lost World,
will reprise his role in Universal Pictures and Amblin Entertainment's next entry in the franchise. Chris Pratt and Bryce Dallas Howard will also return. The new film will be directed by J.A. Bayona (
A Monster Calls
). Release is planned for June 22, 2018 (see "
Best in Shows--Q2 2018
").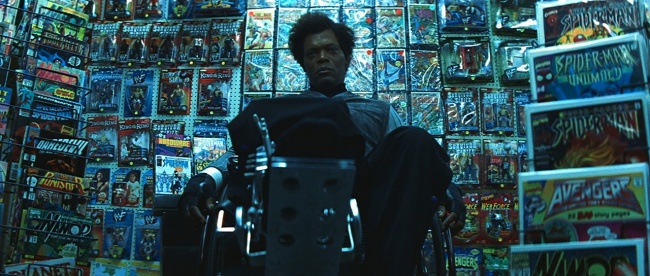 Director M. Night Shyamalan announced on
Twitter
that he is finally making a sequel to his 2000 thriller
Unbreakable,
which starred Bruce Willis and Samuel L. Jackson. The infamous Shyamlan "twist" was that the dark drama was actually a comic book superhero movie (before live-action comic book movies were a recognized blockbuster genre.) Bruce Willis will return as David Dunn and Samuel L. Jackson will return as Elijah Price/ Mr. Glass. The film, titled
Glass,
will cross over with Shyamalan's recent release
Split.
Universal Pictures has scheduled the film to release on January 18, 2019 (see "
Best in Shows--Q1 2019
").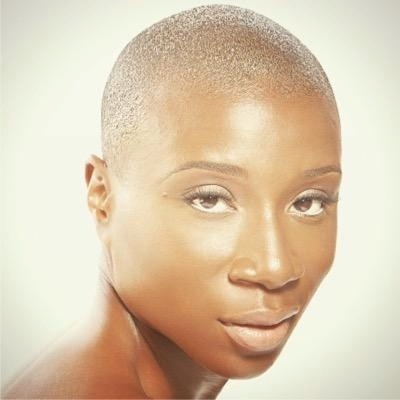 Aisha Hinds (
Underground
) will co-star in Legendary/Warner Bros'
Godzilla: King of the Monsters
sequel,
Deadline
reported. She will join Millie Bobby Brown, Vera Farmiga, Kyle Chandler, Ken Watanabe and O'Shea Jackson Jr. in the drama, which is being helmed by Michael Dougherty. Plot details have not been released. The film is due in theaters on March 22, 2019.
Shameik Moore (The Get Down, Dope) will voice Miles Morales in Sony Pictures Animation's upcoming animated Spider-Man feature, THR reported. Liev Schreiber (Ray Donovan) will voice the movie's villain, whose identity has not been revealed. The film's release was recently moved up a week to December 14, 2018 (see "Best in Shows--Q4 2018").
The Legend of Conan movie is dead, producer Chris Morgan told EW during a recent interview about Fate of the Furious. Universal decided to pass on the project. The film would have picked up with Conan, 30 years later, in a story similar to Unforgiven. "Ultimately, the budget was big, the studio was not really sure of the title, and the relevance in the marketplace," he told EW. "They ended up letting it go. I think they're gonna look to do a TV show or something with it."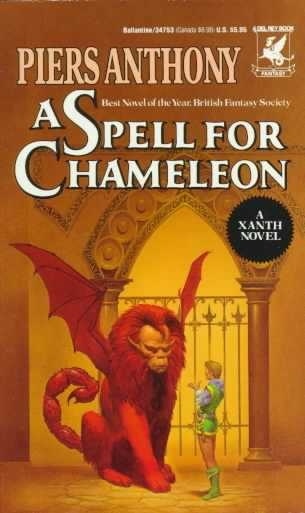 Piers Anthony's long-running fantasy series
Xanth
is now in development as a feature film and TV series,
Variety
is reporting. Producer Steven Paul's SP Entertainment Group is developing the projects, with Spike Seldin, Steven Paul, and Hans Futterman producing. The first
Xanth
book was
A Spell for Chameleon,
published in 1977. It was followed by
The Source of Magic
and
Castle Roogna
in 1979, when the author had planned the series to be a trilogy. The fan response was so strong that the author continues the series to this day, with the 42nd book in the series
Ghost Writer in the Sky
released this month.