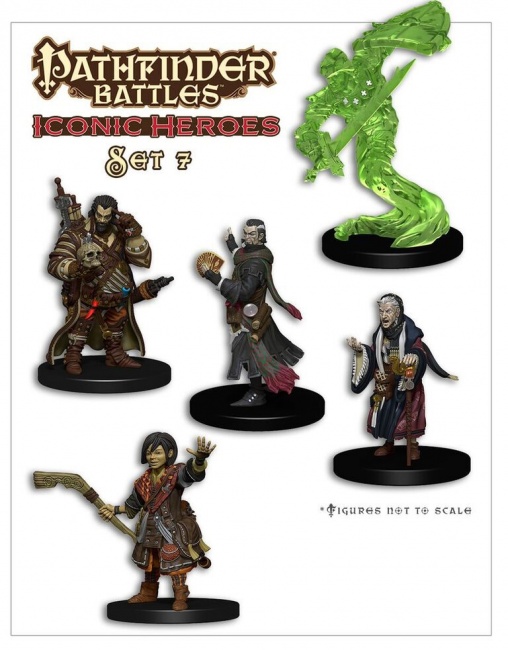 For the first time in almost two years, WizKids and Paizo have announced a new set of
Pathfinder Battles: Iconic Heroes
pre-painted plastic miniatures. Two new kits will release this winter, with the
Pathfinder Battles: Iconic Heroes Box Set VII
releasing in November and
Iconic Heroes Box Set VIII
scheduled for December.
Both boxed sets include pre-assembled and pre-painted plastic models produced by WizKids. Each model represents a famous character from the Pathfinder world. Each of these sets comes with five all-new sculpts.
Set VII comes with the human medium Erasmus, the human kineticist Yoon, the human occultist Mavaro, the human spiritualist Estra, and the ghostly Honaire, sculpted from translucent plastic.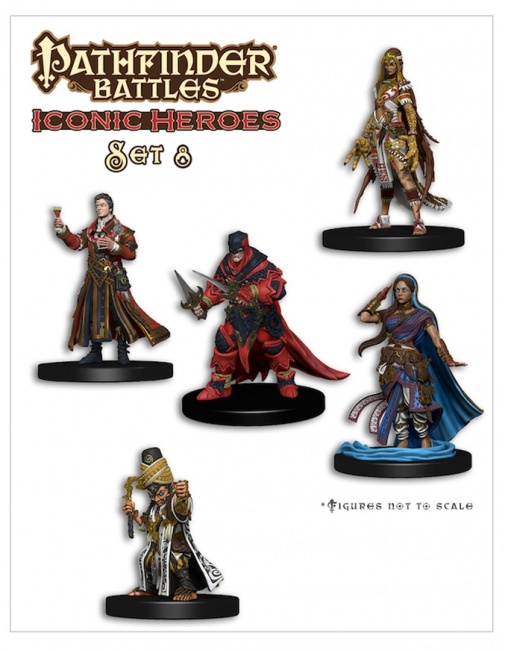 Set VIII
will have the human noble Aric, the human vigilante "Red Raven," the Halfling mesmerist Meligaster, the human psychic Rivani, and an unnamed iconic Shifter.
Both sets will be MSRP $29.99.
Iconic Heroes Set VI was announced in 2015 (see "'Pathfinder Battles Iconic Heroes' Set VI'"). The new heroes can expect a lot of challenges from October's Pathfinder Battles release, the Maze of Death (see "'Pathfinder Battles' Head for 'Maze of Death'").