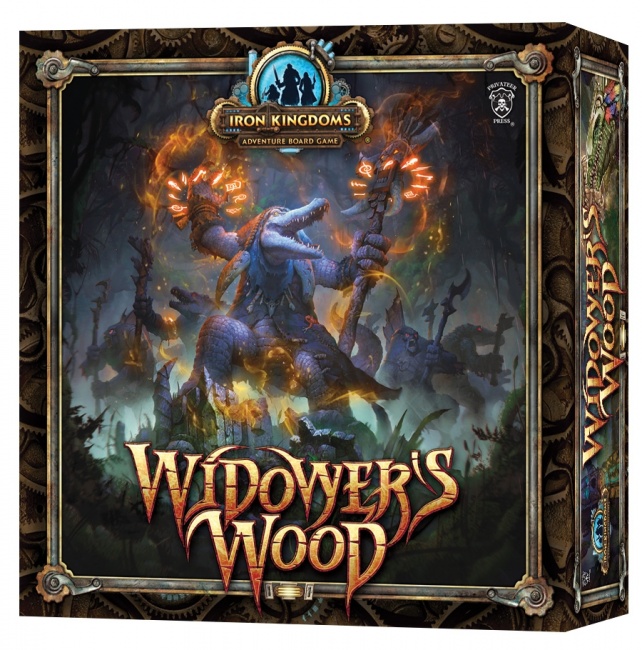 Privateer Press is launching a new spin-off game set in the world of its flagships
Warmachine
and
Hordes
.
Widower's Wood
and its first expansion,
Dead Men Walking
will both release in August.
Widower's Wood is a cooperative board game packed with plastic miniatures, using the same core mechanics as Privateer's earlier The Undercity board game (see "'The Undercity: An Iron Kingdoms Adventure Board Game'"). Adding a twist to this now-familiar game genre, in Widower's Wood the "heroes" are themselves monsters, banding together to save their swampy homeland from an evil witch doctor and his sinister army of vile creatures.
Over the course of a campaign, played through a series of scenarios, the players work together to defeat a variety of monsters from the Iron Kingdoms world. Should they survive to the end of a scenario, their characters gain experience points that can be spent to acquire new feats and ability cards that enhance them for the next adventure.
Widower's Wood is intended for 2 to 4 players, ages 14 and up. Each scenario takes 1 to 2 hours to play. The game includes 43 plastic models, 4 character sheets, 202 cards, 202 tokens, 8 dice, 16 map tiles, 1 game board, 1 villain reference sheet, and a campaign guide with 7 linked adventures. MSRP is $94.99.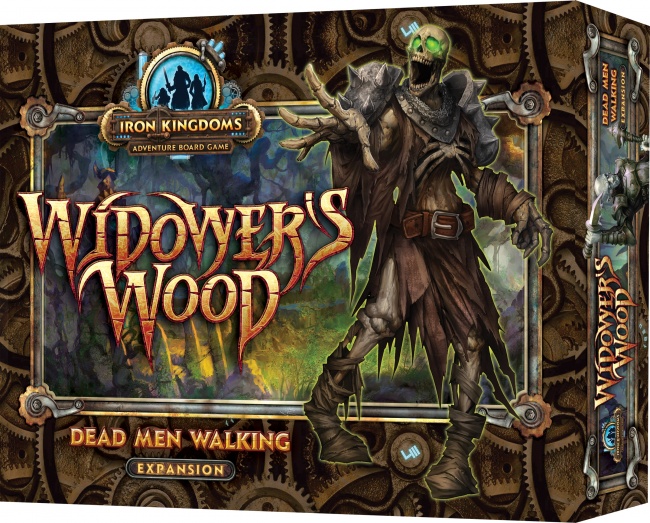 Along with the new game, Privateer will release
Dead Men Walking
, the first expansion set for
Widower's Wood
. The expansion includes 21 plastic models, 38 cards, 20 tokens, 8 map tiles, and 2 three-adventure campaigns with an undead theme. MSRP is $49.99.
See the gallery below for images of the game components for both sets.
Privateer rose funding for the project through a Kickstarter campaign in March 2016. The campaign attracted $353,943 in pledged support from 2,281 backers, an average of $155.17 per backer. Campaign backers recently received their fulfillments ahead of the game and expansion's release into the trade, which begins next month.