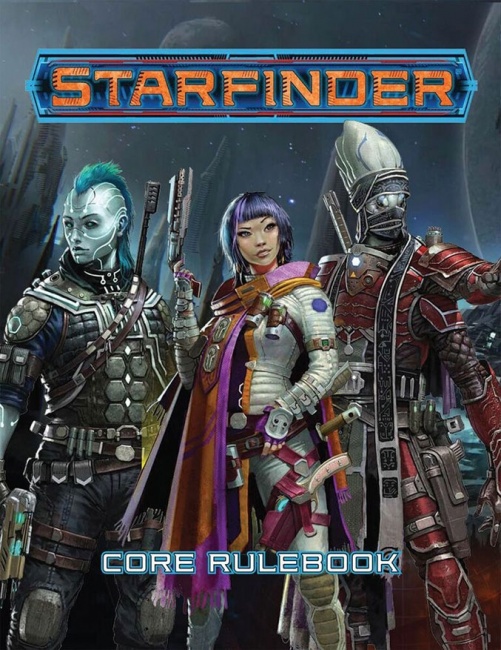 Paizo, Inc.'s new sci-fantasy RPG
Starfinder
was a red-hot sellout at launch, but now it's showing visible cracks in the seams – literally.
Paizo released a statement to distributors and retailers, alerting them to issues with the book binding, along with assurances they were working with their printer to make it right for customers who are affected. Paizo will soon post a statement on its website, detailing the issue, along with a statement for consumers to return the book to the store they purchased it from in order to receive an exchange beginning in mid-November. The store will receive an exchange or credit from the distributor they purchased it from, and the distributor will receive the same replacement or credit from Paizo.
Since
Starfinder
is currently being reprinted, and restocks are due in October, retailers are asked to send credit requests now, and include replacement copy numbers with restock orders in October.
The statement for consumers will include this text:
"If you bought it from a store, return it to that store. You should be able to get an exchange from them, and they will in turn receive an exchange or credit from the distributor they bought it from, and the distributor will do the same with us. We have already contacted our distributors regarding this issue and your store should be able to work with them to address this issue. If your store remains unable or unwilling to help you, let us know–include the store's information so we can work with our distributors to ensure everyone is on the same page."
Paizo's statement also said, "The blog we will be posting also specifies that replacement copies for end-consumers may not be available until mid-November or later."
Starfinder
debuted at Gen Con in August, and quickly sold out (see "
Paizo Aims for the Stars at Gen Con
").