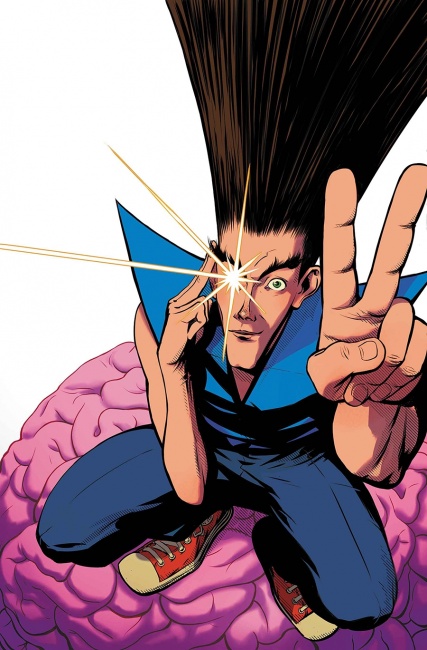 Marvel has a several releases focused on Charles Xavier's unstable mutant son planned for early 2018.
Legion: Son of X Volume 1: Prodigal collects X-Men Legacy (2012) #1 - 6. The volume is written by Simon Spurrier (Marvel Zombies, X-Force) and penciled by Tan Eng Huat (Punisher) and Jorge Molina (Star Wars). The 136-page trade paperback, which finds Legion trying to conquer his inner demons while facing two new villains -- one of them lurking in his own mind -- will be in stores on January 31. MSRP is $15.99.
On February 28, a second volume collecting issues #7-12 of Spurrier, Huat, and Molina's run on X-Men Legacy, Legion: Son of X Volume 2: Invasive Exotics, will hit stands. The 136-page trade paperback has an MSRP of $15.99. Mike Del Mundo (Avengers) provides covers for both volumes.
January 24 sees the launch of Peter Milligan and Wilfredo Torres' five-issue miniseries Legion (see "Marvel Announces Creatives for New 'Legion,' 'Rogue & Gambit' Series"). Niko Henrichon covers the issue, with a variant from Legion co-creator Bill Sienkiewicz and another variant featuring an image inspired by the Legion TV series.
The releases may coincide with the second season of the hit television series from FX. A release date for the season hasn't yet been announced, but season one ran from February to March of this year (see "FX Supports 'Legion' Launch With AR Murals, Art Exhibit"). The popularity of the show meant that FX had the second season ordered before the first finished airing.
Click on the Gallery for cover images.