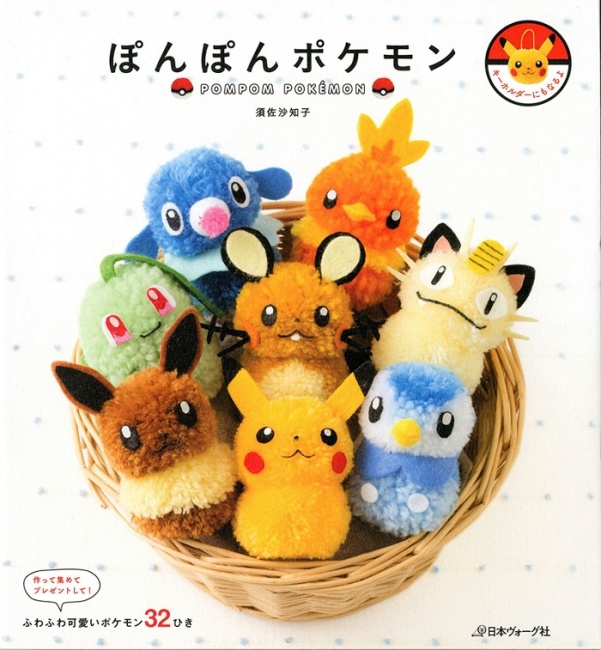 VIZ Media will add two new
Pokemon
manga series and an activity book to its already robust 2018 publishing schedule (see "
Manga Roundup: Cute Cats, Cute Girls, Cute Crafts
").
Pokemon Sun & Moon Vol. 1 will launch in Spring 2018. Moon is on her way to deliver a rare Pokemon in the Alola region to Professor Kukui. She meets Sun, a courier, along the way, and it turns out he is friends with Professor Kukui. He offers to escort her the rest of the way, but then they run into Team Skull and are attacked by an unknown Pokemon.
Pokemon Horizon: Sun & Moon, Vol. 1 follows Akira, who finds a Rockruff on his vacation in Alola. He wants to be a Pokemon Trainer, but he needs to earn a Trainer Passport first. Then Rockruff gets kidnapped, and Team Kings shows up to complicate things further. Launch is planned for Summer.
Pompom Pokemon is a craft book that includes 35 patterns for making various types of Pokemon, including Pikachu, Charmander, Snorlax and Bulbasaur. Release is planned for summer.
The evergreen Pokemon franchise has consistently topped the manga charts for years (see "Top 10 Manga Franchises - Spring 2017"). According to VIZ, more than 290 million video games and over 23 billion Pokemon Trading Cards have been sold in more than 70 countries since the brand's introduction in 1995.