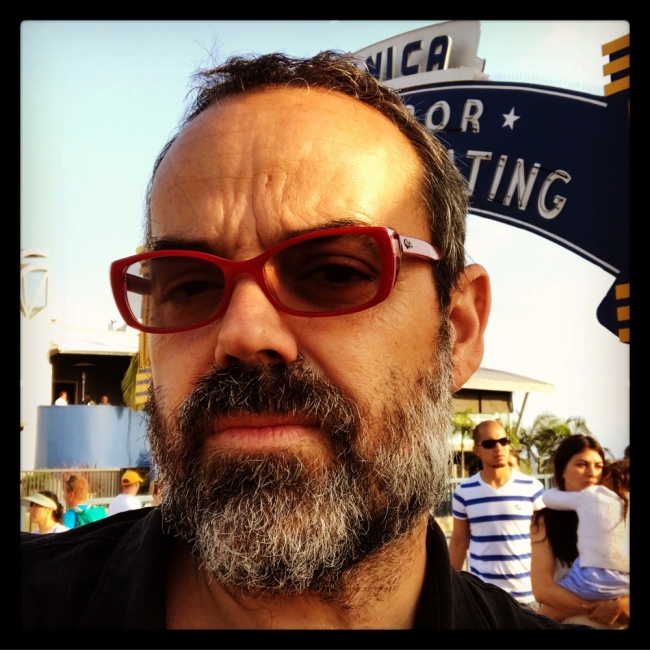 We recently had the chance to chat via email with Directeur du label Glénat Comics Olivier Jalabert about their joint publishing agreement with IDW Publishing for original graphic novels announced at San Diego Comic-Con (see "
IDW and Glenat Team Up
") to talk about how the publishers will work together, and what they're planning for 2018.
How are the titles selected for publication by both companies (i.e., how does the work originate and get selected)?
Chris (Ryall) and I had been contemplating the idea for a long time: how would we originate content for the two markets but not with superheroes? The answer came in the form of several ideas revolving around popular genres: horror, sci-fi, fantasy, thrillers, etc. So, we looked at potential candidates (authors) and we examined submissions we had in our drawers. I submitted several ideas to Chris and we started pairing the talents.
What genres work well in both markets, and are there some that aren't a fit for one market or the other (e.g., westerns in the U.S., superheroes in France)?
I believe all genres work well, it's not really about the genre anymore, but about the quality of the project itself. Were zombies popular amongst comic readers before The Walking Dead? ;-)
It's always been about the story and the characters, but it's true that the medium has changed and is now more welcoming to diversity.
Are you looking for single-volume works or series?
Both actually, but always as mini-series (single story-arc) format.
Are you publishing French works as floppies first here, and if so why?
Ultimately, that is IDW's decision since they are the leading party on the US market, but they can do both since the books are crafted to be mini-series with chapters that can be made into issues. And remember it's not "French" works, it's "global" comics, made and tailored to fit the US standards.
Can you provide info on planned release dates and formats for the previously announced titles coming this way?
[This info was provided by IDW, for info on the talent and storylines, see "IDW and Glénat Team Up"]
Highest House, by Mike Carey and Peter Gross, is 8.5 x 11 inches for the comics.
Sukeban Turbo by Sylvain Runberg and Victor Santos is currently unscheduled. This will likely be done as comics as well.
Boogeymen, a monster fantasy tale by Mathieu Salvia and Djet, is currently unscheduled. This should be straight to collection.
A Glimpse of Ashes, an urban thriller by Thomas Day and Aurelien Police, will be released as TPB only, in September 2018 as an 8.25" x 11" TPB.
Gunning for Ramirez: Silent as a Grave by Nicolas Petrimaux will be released as a standard sized TPB only, in July 2018.