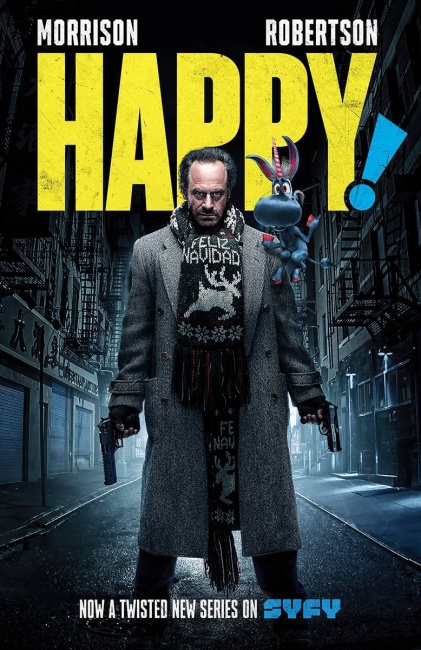 Happy!,
based on Grant Morrison and Darick Robertson's Image miniseries, premieres tonight on SyFy at 10/9C.
Image released a new deluxe edition trade paperback of the series in November with a tie-in cover from the show. The graphic novel includes Happy! issues #1 – 4 and a 10-page story by creators Morrison and Roberson that originally appeared in the deluxe hardcover collection in 2013.
The show stars Christopher Meloni (Law & Order: SVU) as Nick Sax, a down-on-his-luck former police detective who now works as a hit man for the mob. When a hit goes wrong, he ends up in the hospital with a target on his back, and a tiny cheerful blue unicorn named Happy (Patton Oswalt) who only he can see.
The first teaser trailer was released at San Diego Comic Con (see "'Stargate,' 'One Piece,' 'Runaways,' 'Stretch Armstrong,' 'Happy'").