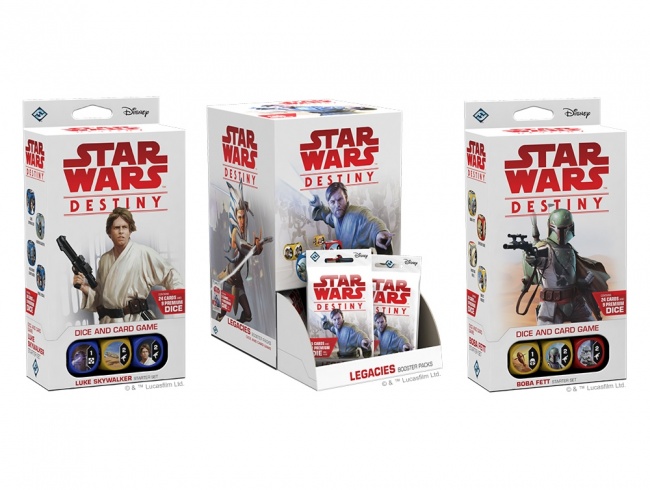 The next wave of releases for Fantasy Flight Games' hit dice-and-card game
Star Wars: Destiny
will hit a little early when a limited quantity of
Legacies
, the
Luke Skywalker Starter Set
, and the
Boba Fett Starter Set
will arrive in North America next month.
Originally expected around the end of the year, the next wave of new releases for the game will include two new starter sets and a new booster expansion featuring new "Indirect Damage" and "Power Action" abilities (see "
The Game Changes With New 'Star Wars: Destiny' Starters and Boosters
"). The new titles are now scheduled to release sometime in Q1 next year.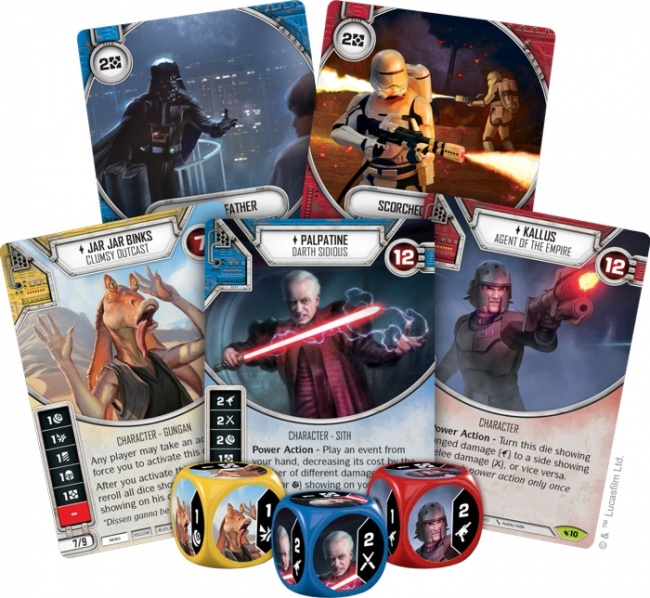 To help drum up excitement, Fantasy Flight plans to pre-release a limited number of both starter sets and the
Legacies
boosters in North America on January 11. A similar pre-release has already hit Europe on December 15.
The cards and dice included in the Holiday Preview Wave will not be legal for use in tournaments or OP events, and can only be used for casual play, until the wide release of these new products.
Fantasy Flight recently revamped its plans for
Star Wars: Destiny
tournaments and organized play programs (see "
'Star Wars: Destiny' Tournament Formats Expand
").
Click the Gallery below for full-size card and product images.