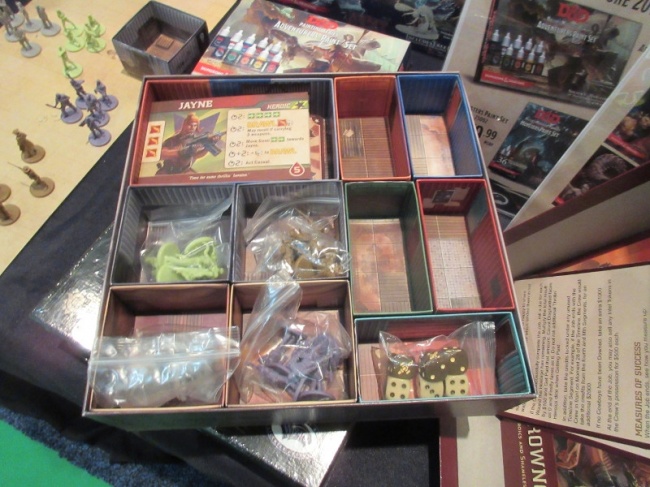 At Toy Fair, in addition to showcasing upcoming licensed
Dungeons & Dragons
product (see "
New 'Dungeons & Dragons' Game on the Way
"), publisher Gale Force Nine shared information on supporting expansions for its licensed
Star Trek,
Firefly,
and
Doctor Who
games, as well as a new
Aliens
game.
GF9 already announced the first character expansions for Firefly Adventures: Brigands & Browncoats - Wanted Fugitives and Respectable Folk, which will release in June (see "Crew Expansions for 'Firefly Adventures: Brigands & Browncoats'"). Blair Mackey, Sales Manager – North America for GF9 shared some neat information about the construction of the game "When you open the actual board games itself, the buildings that come in it are already assembled, so it makes storage trays for all your tokens, dice, figures, and things like that to the point where the actual box itself is actually a large building. When you unbox it, it's a cool discovery to find the way the box is laid out." Mackey said there are also two more expansions, based on the Alliance and the Reavers, in the works.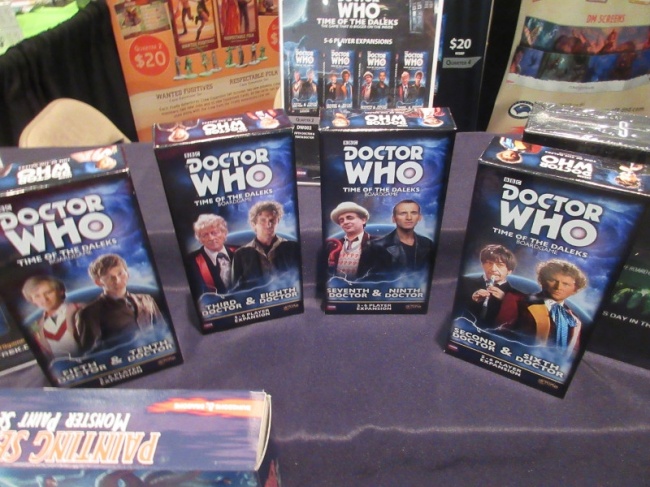 Doctor Who: Time of the Daleks
(see "
'Doctor Who: Time of the Daleks' Regenerates
") has released, and GF9 is planning four expansions, each including two doctors. The
Tenth Doctor and Fifth Doctor
is planned for late Q2. Q3 will see the
Second Doctor and Sixth Doctor,
and then
Seventh Doctor and Ninth Doctor
. Then in Q4, the
Third Doctor and Eighth Doctor
expansion. "Once we release all of them, we're probably going to do something with some of the Christmas content," Mackey said. "So maybe Father Christmas with a bazooka, maybe the Thirteenth Doctor. We have license to do that, though, if we want." Tentative MSRP is $20.00 each.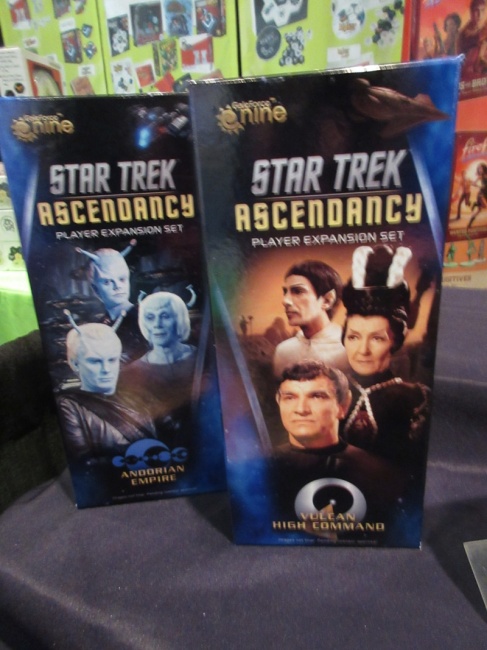 Star Trek: Ascendancy
will see two new race expansions in 2018: the
Andorian Empire
and the
Vulcan High Command,
allowing for up to a seven-player game. Both are planned for release this summer. The
Borg Assimilation
expansion was released last year (see "
'Star Trek: Ascendancy' Adds Borg
").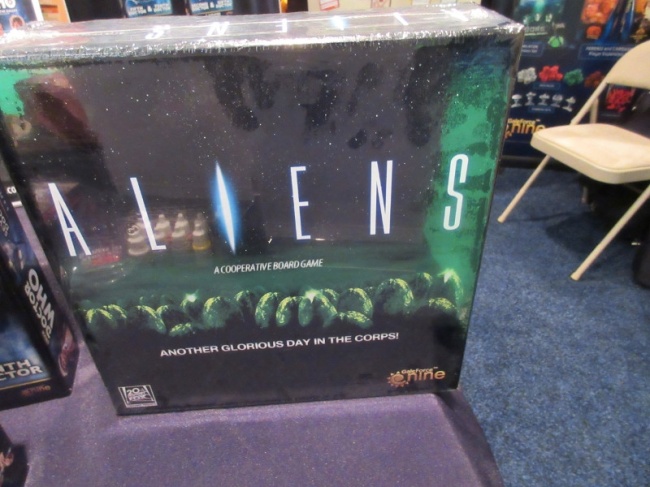 The
Aliens
cooperative board game will be a dungeon crawl type game, with the colonial marines taking on the xenomorphs. "It's going to be story‑driven," Mackey said. "You might set up to play the mission that it's a bug hunt. You sit all the boards up. You literally put all the models out, including the sentry guns. You go to town killing as many aliens as you can until you die. Wave after wave, those keep coming.
"Or if you don't have as much time, you might play the mission where you have to go rescue Newt. You and Ripley are going here to rescue Newt from when she gets abducted. You're going to play encounters with things that happened in the movie even to the point where there's a scenario where you fight all the face huggers in the med lab." Release is planned for September. MSRP is $50.00.