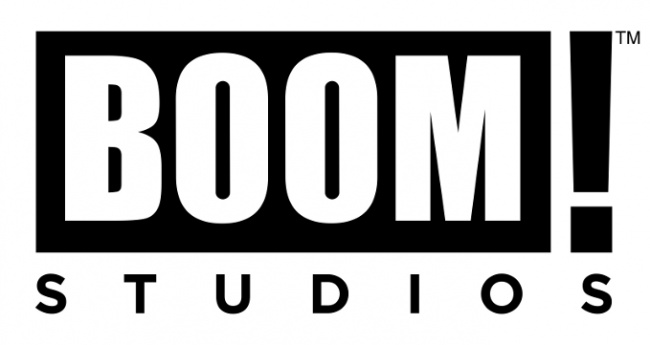 We caught up with BOOM! Studios CEO Ross Richie last week to follow up on the news at ComicsPro that the company would be moving to the front of Diamond's Previews catalog as a Premier publisher (see "Diamond Revamps 'Previews'"), and talked about what's going on in the comics market, the changes at BOOM!, and 2018.
As a backdrop for what we're going to talk, give us your view of current market conditions for comics and graphic novels.
Ross Richie:
It's clear from the data that the market has softened and the number of individual releases, SKUs, from the major publishers has increased. There's been a lot more variants. At BOOM!, we announced two years ago that we were going to cut our product releases back 15 percent and really focus on curating our line because we saw a lot of these market trends coming.
We've benefited from really focusing our strategy and publishing less titles more profitably.
You said the market has softened. Are you seeing that equally in the comic store and book channels?
No. We've had a lot of growth in the book channel, but I don't have access to other publishers' numbers. We're distributed by Simon & Schuster for the book trade, and they've been an excellent partner. Every year we get better at it.
So for BOOM! as a company, the book channel is healthy, and comic stores not as. How does that break down in terms of share of your business? Can you characterize that?
The way that I would characterize it is that we do a third of our business on the book channel. A third is in the direct market, and a third is outside of that. If there's softer results in the comic book market, we have a lot of other business from other channels.
In that third area, are you talking about media licenses and that kind of thing, or are you talking about print publications or digital?
Yeah, everything that isn't direct market sales and book channel.
Let's move into the topic of the day, which is BOOM!'s elevation to Premier status, putting it in the front of Diamond Previews. What benefits will that bring BOOM!, and how will that change your interaction with retailers?
I think it brings increased visibility for us as a company, and there's a lot of retailers that only carry the front of the catalog. There's a great opportunity for many retailers that haven't ever carried a BOOM! product or maybe carried very little to give them a shot.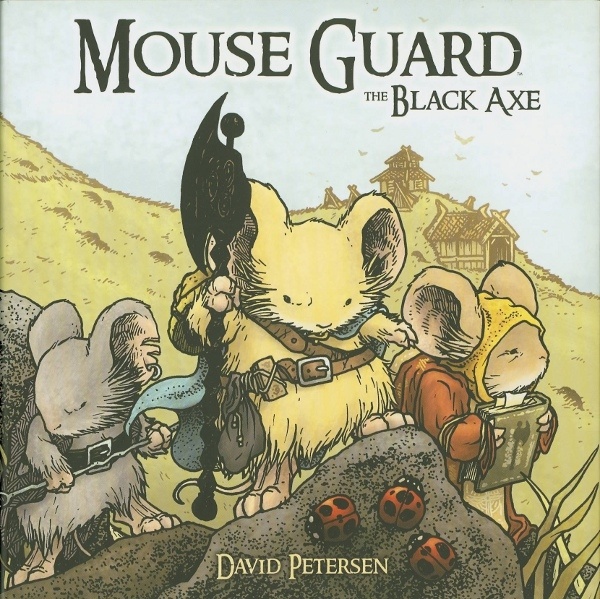 That is one of the reasons why we're giving the 20 percent line-wide discount on everything that we're soliciting the first month. We're going to be soliciting our top 20 best‑selling trades that month, so retailers that have never carried our product can carry
Mouse Guard
for the first time, or
Lumberjanes
, or
Mighty Morphin Power Rangers
.
It gives them a shot at these really big hits that they can carry in their store and get an increased 20 percent margin, give it a shot, and see how it goes.
Have you heard any response overall from retailers on the changes and the additional discount?
Yeah, everyone has been very excited and supportive and felt that BOOM! moving to the front of the catalog was good timing. They were very excited about that. There's been a lot of engagement and excitement. The 20 percent off was greeted with universal excitement. Everybody was thrilled with that.
BOOM! is getting greater visibility at a time when the books from the leader of the superhero publishing companies aren't selling as well. That's hard on sales. Retailers are looking for comics that sell to a different audience.
Retailers that we've talked to are really struggling with that transition of "there's all this great stuff coming out now for customers that haven't previously been in my store. How do I get them to come into my store? How do I let them know what I've got, that my mix is changing? We're not just a superhero store anymore."
How do you fit this change with BOOM! into that overall quandary for retailers that might have been concentrated in the superhero business in the past?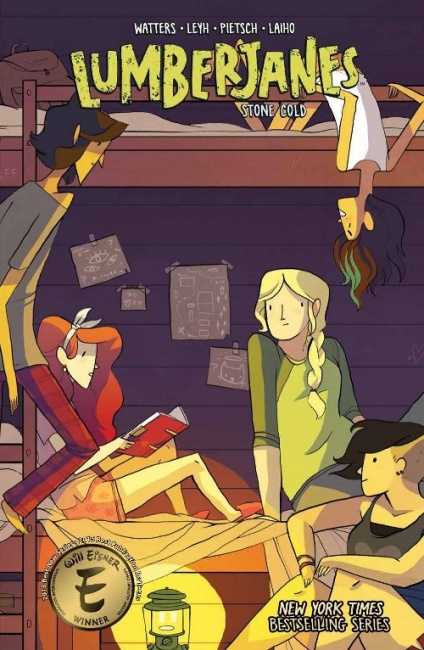 That's something that we have delivered consistently on year, over year, over year. A really good example of that was
Lumberjanes. Lumberjanes
is such a big massive hit now it's easy to forget that it wasn't clear that the audience was there.
When it first got published we did a lot of work on Tumblr to drive that audience into direct market stores and buy those individual singles and really demonstrate to everybody what a phenomenon it can be. We ran that play book with
Fence
just recently, and we're going to be shipping a $9.99 trade in April along with a fifth issue to onboard new fans.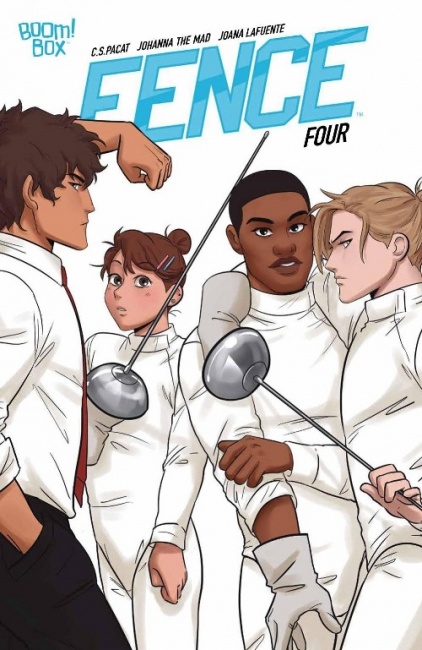 Fence
comes from two creators who have a tremendous online presence and a great audience there. It's also a very manga-adjacent property. There's a lot of manga fans that can get on board now or people that maybe aren't the world's biggest expert on manga, but they understand the kind of vocabulary it's using.
We also did that with
Power Rangers
. You know,
Power Rangers
has had a huge toy presence. Its comic book publishing has been around for 25 years, but it's never been particularly strong. I think we did a really good job of driving those
Power Rangers
fans to go to the direct market and buy comic books.
We do it pretty consistently across a large number of different titles. We really believe in supporting a product that we're putting out there. We just had a big
WWE
video featuring Becky Lynch where she specifically names BOOM! Studios and calls out the comic book writer Dennis Hopeless for the "Women's Evolution" series that we're publishing issue 14 in
WWE
.
We're going to be debuting a big
WWE
trailer at Emerald City this weekend in the same vein. We really do support those products and really try to use online engagement to drive fans to go into shops, and we've had some great results.
Given that your distribution, hopefully, will broaden in June with the new visibility and the extra discount, are you doing anything on the consumer side along those same lines to help alert consumers or fans of those IPs that they might be more widely available in comic stores?
Yeah, it was something we talked about in our ComicsPRO presentation, which is there's a lot of things going on at BOOM! That retailers don't have a lot of visibility into as far as buying Facebook ads and Twitter ads and really pursuing a directed digital engagement with the audience to alert them that a lot of these products are available in comic shops.
You're doing extra discount as a trade promotion during June. In the past you've done some things with returns, I believe. Are you doing anything with returns this year?
That was one of the things I wanted to talk about. We have the BOOM! Guarantee program. Usually for new first issues, but not limited to just that, but mostly it's been first issues, we offer an unlimited returns program so you don't have any order minimums. The returns are done through affidavit, so they're not stripped cover returns.
It's the easiest program to sign up for. There's really no restrictions. It's been extremely successful for us, and it's really helped retailers grow their BOOM! business in their stores. That's a great tool.
Extremely successful in the sense that you feel like you're getting bigger numbers on your first issue?
Yes. We do the returnability on certain titles through issues two and three to really help retailers find those levels because we have a lot of series that they have better retention than the typical fall from number one to number two.
That's really hard for retailers to gauge because they kind of have the feel that if you sell six copies of issue number one you're going to fall to three. We quite often will fall to five copies or four copies. We have those extra copies. Retailers can order and find those levels through the BOOM! Guarantee program and have better success retaining those customers.
One of the reasons the move to Premier status is so important is that Previews is so huge. What do you feel about the Previews model? Is that the best solution out that could be envisioned for the job that has to be done of taking advance orders and letting people know what's coming out?
What can I say?
Previews
has been an excellent tool historically for us, but as digital online becomes more and more prevalent and a real part of the present, we're going to be migrating into better digital tools.
It's what we have right now, and I think we should all, as an industry, work together to make sure that we navigate this next step into digital in a cooperative way that really takes care of the different challenges that we see ahead of us.
Then looking forward to the rest of 2018, you mentioned the challenges that we have ahead of us. What do you see as those challenges and opportunities for 2018 for the comics business and your business?
Well I think, as I look forward at the market and is it going to continue to be a little soft, I have to prepare for that. I've always engaged situations like this that when things get hard, there's great opportunities.
I get excited, and I think you can see from our ComicsPRO presentation, that we really look to how can we support retailers better. How can we launch more exciting products? How can we get more engaging with materials that we're doing?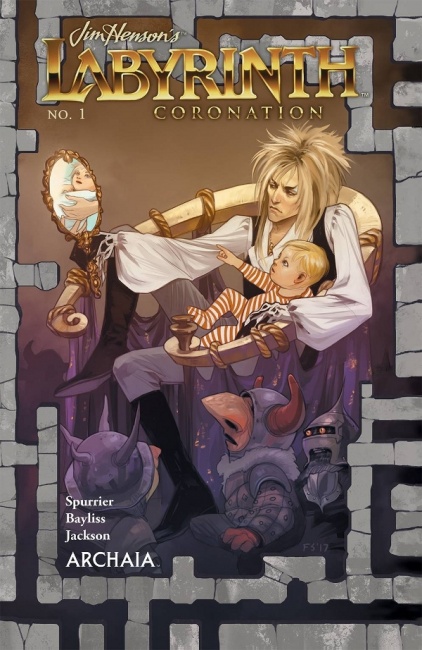 Last year we launched
Dark Crystal,
which has always been very successful for us, and it really performed at a very high level, which we were thrilled with. This year we're doing
Labyrinth
. In
Labyrinth
we're telling the origin of Jareth of the Goblin King, who is the David Bowie character. That is an even bigger project that we think will have a bigger commercial footprint.
We're really putting our chips in the middle of the table and supporting and betting on the Direct Market, and retailers have been very responsive. I don't think you retreat in situations like this. I think you put your best foot forward, and we're putting the most progressive retailer programs out there.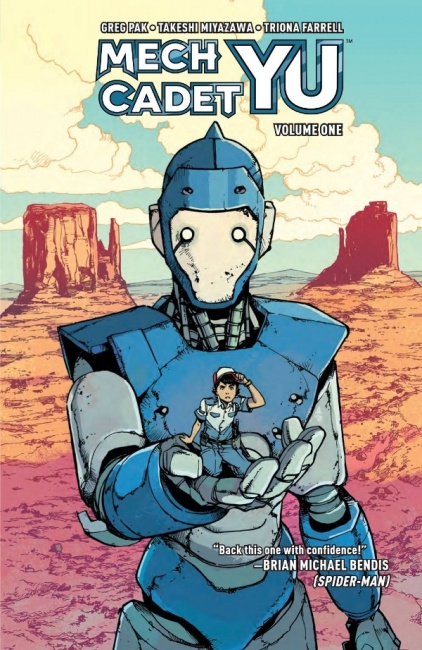 If you look at what we just initiated as Discover Now editions for graphic novels, we just did this with
Mech Cadet Yu
. We have a Direct Market-only Discover Now edition of the trade in the channel five months before it is available on Amazon or through Simon & Schuster in the conventional book channels.
We're doing the same thing with
Fence
, and I think that shows you that we are supporting the direct market and are behind the direct market retailers in providing neat products to them so that they have exciting stuff.
What we need is something that really fits in the direct market, and we need fans coming in and excited about those hits. We're really focused on how to deliver great commercial stories and then support retailers when they order it.
What was the response like to the Direct-only Mech Cadet Yu window?
Orders were way up for us. It was great. Retailers completely embraced the model.
On the product side you mentioned a couple of your 2018 releases. What are you most excited about in terms of BOOM!'s releases this year?
It's always difficult to pick your babies. We have some really big projects that are coming later on in the year, but I can't announce them in this place. I'm going to focus on what we have coming out tomorrow [which was last Wednesday, ed.], which I talked about previously, which is the new
Labyrinth Coronation
series. It's 12 issues.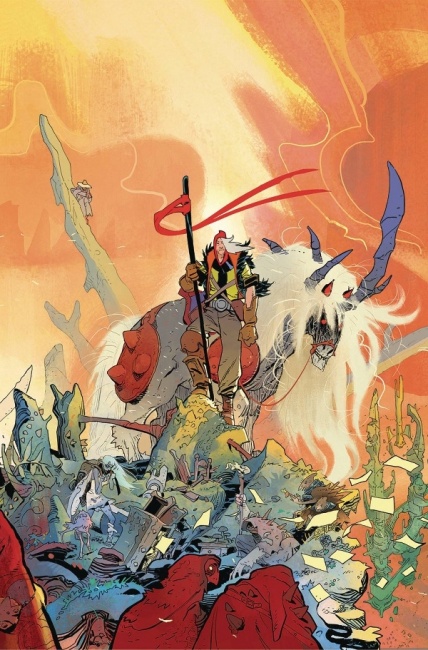 We also have a really cool original from Si Spurrier, who everybody knows from
Six‑Gun Gorilla
and
The Spire
. He's got a 12‑issue series coming out called
Coda
, with Matías Bergara, and it is a
Mad Max
take on a fantasy world where magic is as rare as gasoline is in
Mad Max
.
Matias has an incredibly progressive art style, and it's the biggest project we've done with Si to date. We think as an original it's really going to deliver for people.
Anything else you want our readers to know?
The thing that I might close with is I think BOOM! is the Direct Market retailer's best partner, and we really provide returnability and exclusive windows on trades. We really back up our product with hits.
We've been in a tremendous position to enjoy huge sales on things like
Adventure Time, Mighty Morphin Power Rangers, Lumberjanes
, and
Mouse Guard
. We'd like to thank Direct Market retailers for their support, and we look forward to adding some more people to that club.