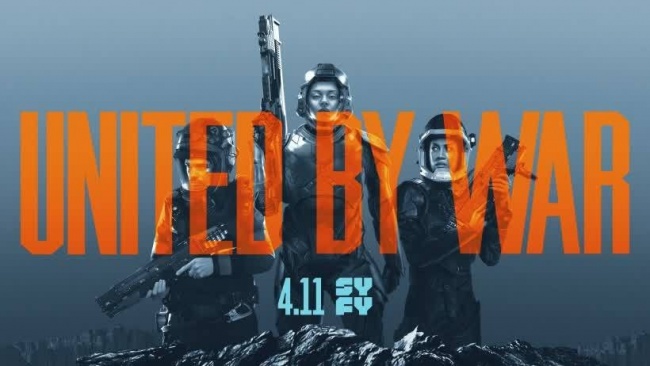 The full trailer for the third season of Syfy's
The Expanse
has hit the airwaves. The further adventures of the crew of the
Rocinante
will debut on Syfy on April 11.
Originally conceived as an RPG, The Expanse gained popularity as a multi-volume space opera from James S.A. Corey, the pen name of Daniel Abraham and Ty Franck. In addition to spawning the popular SyFy series, the series will get to live the RPG life thanks to Green Ronin Publishing, which will be Kickstarting an RPG in the very near future (see "James S. A. Corey's 'The Expanse' Gets RPG Adaptation"). Green Ronin debuted the game at Gen Con (see "'The Expanse RPG' Debuts at Gen Con").
BOOM! recently released a prequel OGN (see "'The Expanse' OGN"), and WizKids also released a board game in partnership with Syfy and Alcon television group (see "'The Expanse Board Game'").