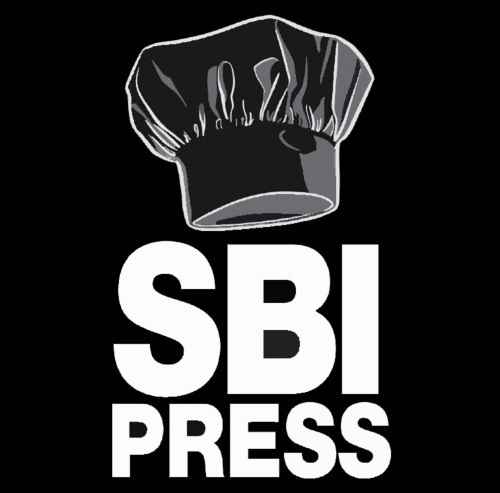 SBI Press has revealed its staff and announced its first six comic releases, in an ambitious summer launch schedule that kicks off with Free Comic Book Day. SBI is the publishing division of Starburns Industries, a production studio best known for Adult Swim series Rick and Morty, Morel Orel, and
Mary Shelley's Frankenhole,
and its comics draw on the talents of principals of Starburns, including Dan Harmon (
Community, Rick and Morty
), Dino Stamatopoulos (
Moral Orel, Community, Mr. Show
), and the network of comedians, writers, and podcasters affiliated with sister company Starburns Audio, which operates a podcast network.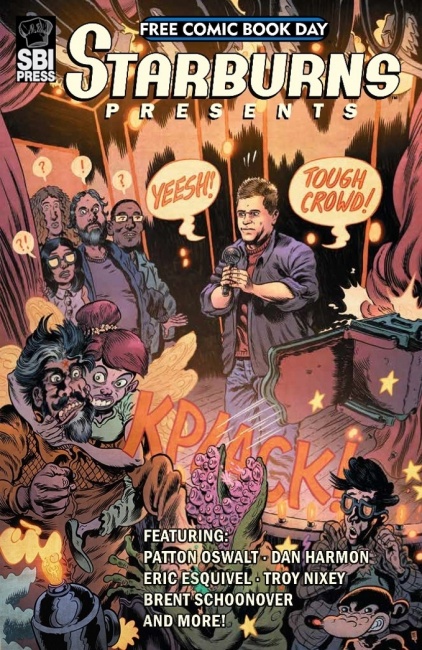 SBI Press's first comics and graphic novel releases will be solicited in the May issue of
Diamond Previews
, supported by the company's Free Comic Book Day release, Starburns Presents, an anthology with a preview of 2018 releases plus a short story by comedian Patton Oswalt with artist Troy Nixey and colorist Michelle Madsen.
The 2018 SBI Press releases announced to date include:
Gregory Graves, a "biting take on supervillainy" written by Dan Harmon and Eric M. Esquivel with art by Brent Schoonover, Ted Naifeh, and Rebecca Nalty (July).
Trent, a graphic novel that's "a lighthearted tragedy with music," written by Stamatopolous, with Leah Triscione (July).
Hellicious, the company's first series, is "a family comedy set in Hell," written by Alan C. Median and Mina Elwell, with art by Kit Wallis and Jio Butler (July).
Comics Comics, an anthology title that pairs stand-up comedians with leading comics industry talent.
Oddwell: The Frog of Wars, a fantasy adventure series written by David A. Clarke and Walter A Bryant III with art by Acacia T. Rodarte.
The Crawling King, an illustrated dark fantasy novel written by animator Einar Baldvin.
With that many titles, the company has clearly been in operation for some time, assembling talent and projects.

Key executives for the venture include:
Founder and President Simon Ore, a Starburns production executive.
Vice President – Executive Editor Brendan Wright, who was an editor at Dark Horse and Executive Editor at New Arab Media.
VP of Acquisitions Trevor Richardson, who was a Diamond Comic Distributors brand manager.
Producer and Consulting Editor Casey Rup, a Starburns Producer (VICELAND's Party Legends, Ricking Morty).
Editorial and Production Assistants Ross Clark and Paige Dowling.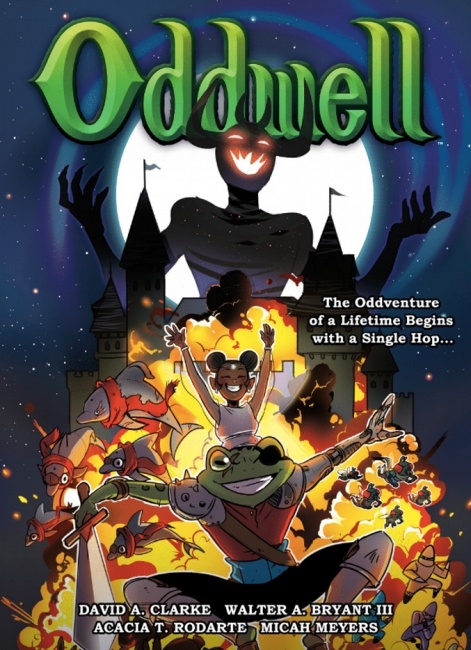 Publishing plans for the company include books, comics, and specialty cassette tapes(!). SBI has signed a distribution deal with Diamond Comic Distributors and Diamond Book Distributors (see "
Company Behind 'Rick and Morty' Signs Exclusive Distribution Deal with Diamond
").
Click Gallery below for art from all six titles!