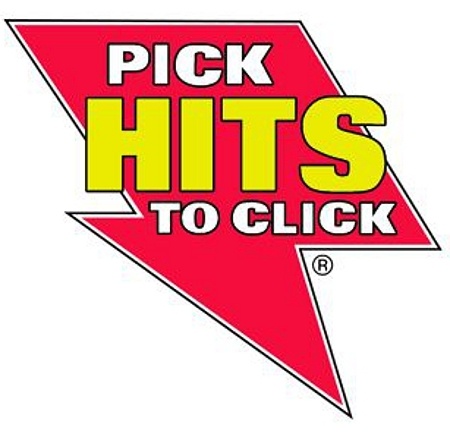 Middle-grade readers have shown their love for graphic novels, and with summer vacation on the way, they will have plenty of time to read. Here are ICv2's Pick Hits for middle-grade graphic novels (we're covering manga separately) coming in the next few months, listed here in order of release.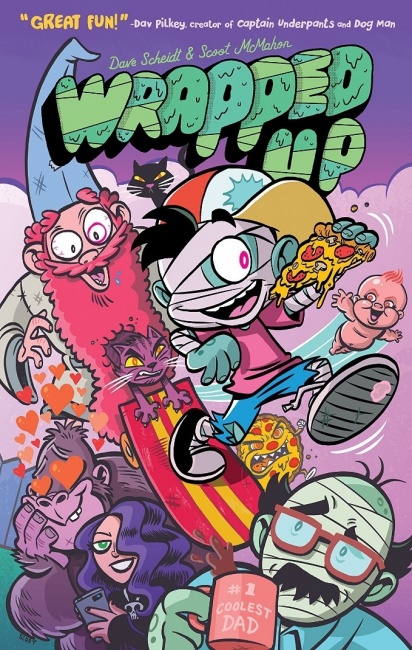 Wrapped Up Vol. 1
, by Dave Scheidt and Scoot McMahon (Lion Forge)
This tale of a blended mummy-human family with a serious pizza habit has a winning combination of sharp wit and timeless, goofy humor, making it a winner for fans of the Spongebob comics and Dav Pilkey's
Dog Man.
It was released on May 1 with an MSRP of $12.99, recommended for ages 9-12, and if the kids want more, there's a monthly comic as well.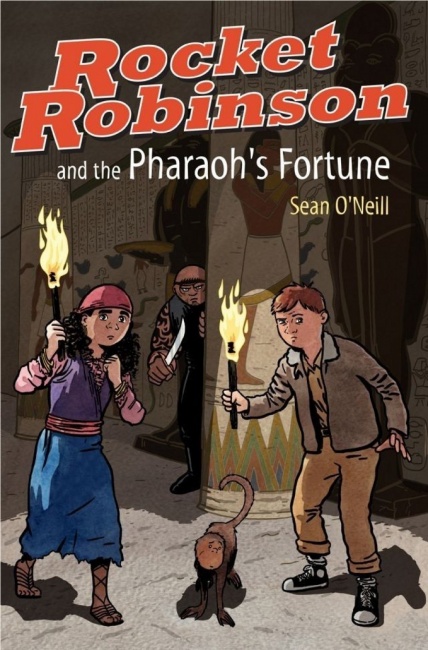 Rocket Robinson and the Pharaoh's Fortune,
by Sean O'Neill (Dark Horse Comics)
Set in Cairo in 1933, this full-color graphic novel follows a 12-year-old globe-trotter who is led by a mysterious note into an action-packed adventure. Think of it as Tintin meets Indiana Jones. The title, aimed at readers age 10-14, was originally self-published by O'Neill with funding from a successful Kickstarter campaign. The release date is May 30, and the MSRP is $14.99. Rocket continues on to Paris in the second volume,
Rocket Robinson and the Secret of the Saint,
which is due out on September 26.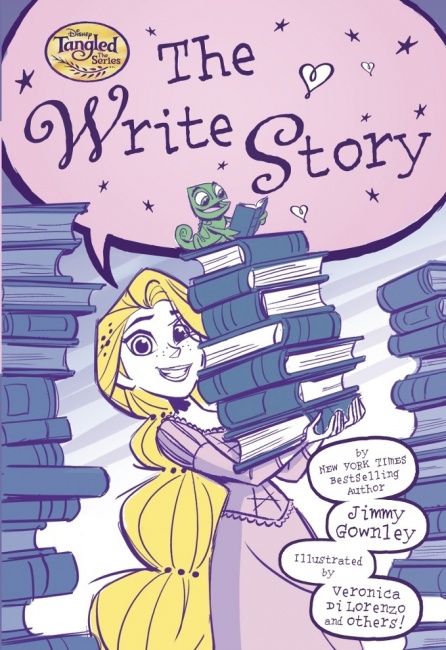 The Write Story
(Disney Tangled the Series), by Jimmy Gownley and RH Disney (RH/Disney)
Princess Rapunzel is thrilled when her favorite author offers to write her biography—but Eugene fills it with alternative facts, and Rapunzel doesn't know how to set things right again. This book has two things going for it: it's set in the world of the Disney Channel series, and it's written by Jimmy Gownley, creator of
Amelia Rules
(one of the first, and still one of the best, middle-grade comics). Aimed at readers ages 6-9, the 96-page full-color paperback is slated for a June 19 release with an MSRP of $8.99.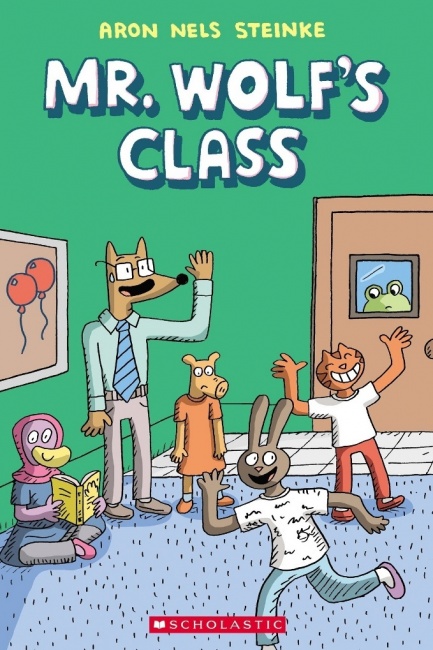 Mr. Wolf's Class,
by Aron Nels Steinke (Scholastic)
This school comedy follows the day-to-day lives of fourth-grade teacher Mr. Wolf and his anthropomorphized animal students, each of whom has his or her own quirks. Steinke and his wife Ariel Cohn won a 2015 Eisner Award for their earlier book,
The Zoo Box
(see "
'Lumberjanes,' 'Saga,' 'Little Nemo' Feted at 2015 Eisner Awards
"). This book, pitched at 7-10 year-olds, might be a fun follow-up for readers who enjoy
Babymouse
and
Lunch Lady.
It's due out on June 26 with an MSRP of $9.99 for the paperback edition and $18.99 for the hardcover.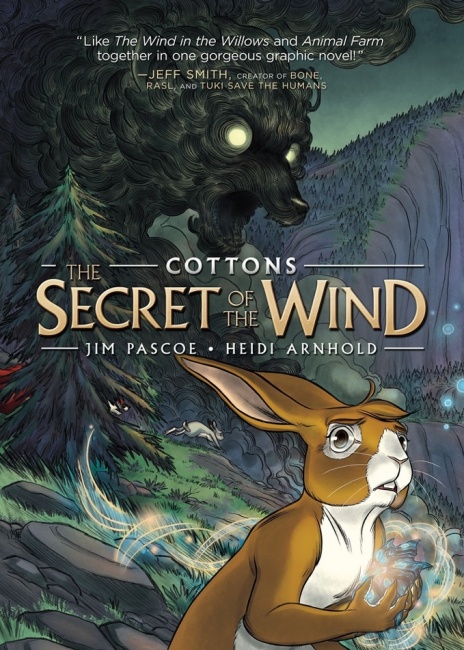 Cottons: The Secret of the Wind,
by Jim Pascoe and Heidi Arnhold (First Second Books)
A beautifully drawn fantasy story about a rabbit who uses a mysterious power to turn ordinary objects into things of beauty, this book draws on the tradition of
Watership Down
and would appeal to fans of
Mouse Guard
as well. Suggested for readers aged 10-14, this is the first volume of a trilogy. The 272-page, full color hardcover volume has a release date of July 3 and an MSRP of $19.99.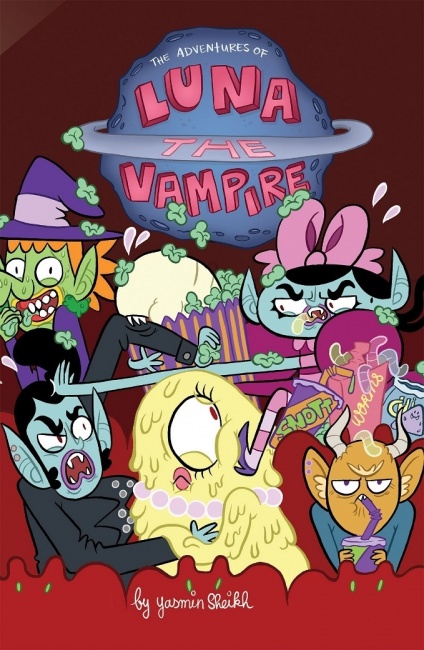 Luna the Vampire: Pickled Zits,
by Yasmin Sheikh (IDW Publishing)
This goofball comic about a space vampire has mildly gross humor and a colorful, caricatured art style that should appeal to fans of
Rugrats
and
Adventure Time
. Sheikh originally did a three-issue
Luna the Vampire
series that was later collected into a trade paperback; this new paperback is an original graphic novel. It's recommended for ages 7-10 and is due out on July 24 with an MSRP of $9.99.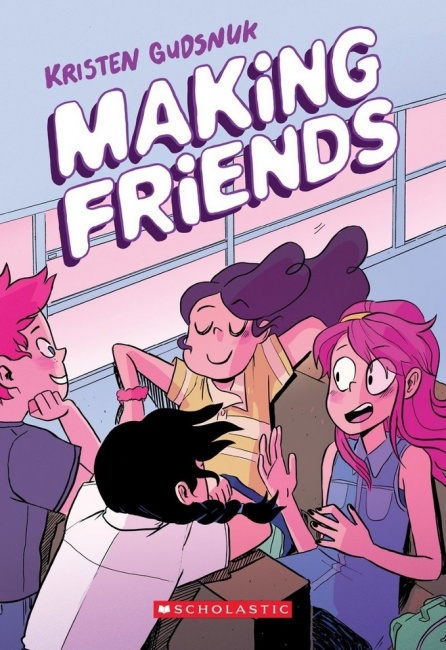 Making Friends,
by Kristen Gudsnuk (Scholastic)
Gudsnuk, the creator of the supervillain spoof Henchgirl, puts a supernatural spin on the middle-school-drama story with her tale of a seventh-grade girl who makes a new friend—with magic. Hilarious and sometimes touching complications ensue. Aimed at readers aged 8-12, this would go over well with fans of Raina Telgemeier and Svetlana Chmakova. The 272-page book is due out on July 31 in paperback, with an MSRP of $12.99, and hardcover, with an MSRP of $24.99.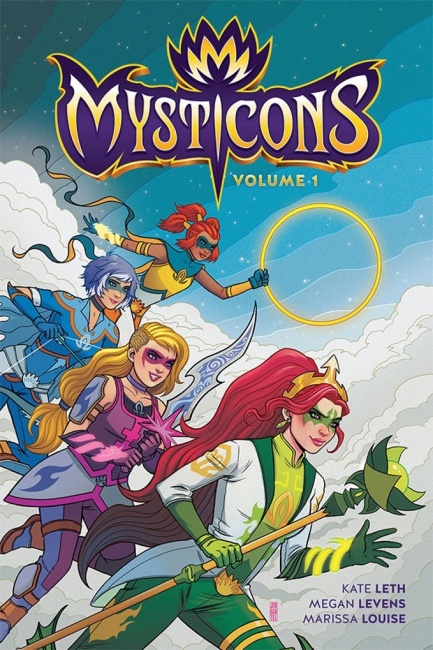 Mysticons, Vol. 1
, by Kate Leth and Megan Levens (Dark Horse Comics)
Magical girls go badass in this spinoff of the Nickelodeon animated series that features evil biker twins, drag racing, and plenty of good old-fashioned magic (see "
Kids' Comics Roundup: 'Clueless,' 'Adventure Time,' 'Mysticons,' Disney Titles on the Way
"). The 80-page, full-color paperback, recommended for readers aged 8-12, goes on sale on August 15 with an MSRP of $10.99.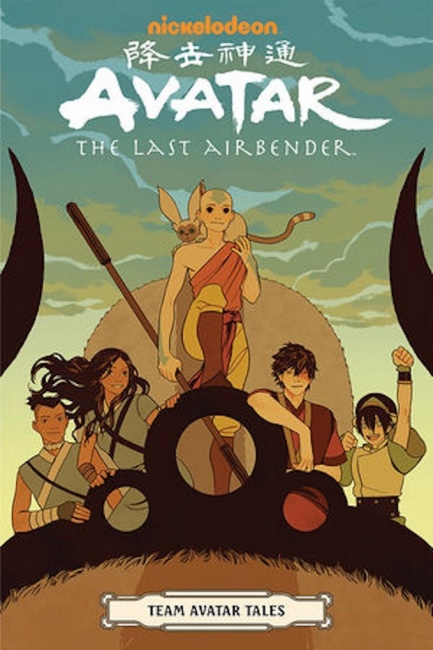 Avatar: The Last Airbender – Team Avatar Tales,
by Gene Luen Yang et al. (Dark Horse Comics)
An anthology of stories set in the world of the animated series, by a varied group of creators (see "
Dark Horse Tells More 'Avatar: The Last Airbender' Tales
") and pitched at readers 8 and up. The 80-page, full color trade paperback will go on sale on September 5 with an MSRP of $10.99.
Click on the Gallery below to see full sized cover artwork.