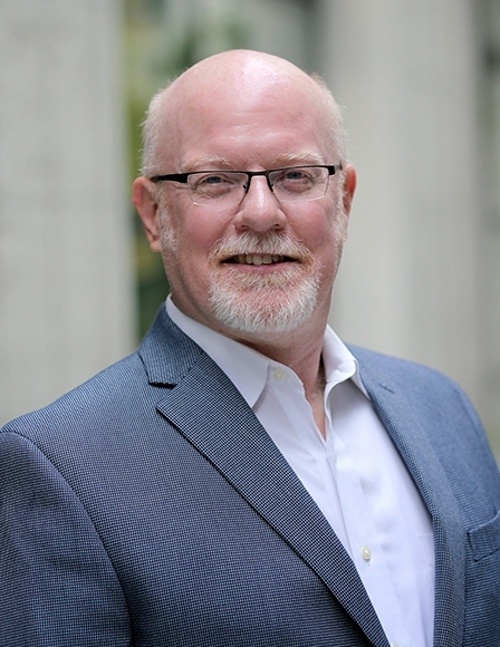 On the occasion of ICv2's Kids Graphic Novels Weeks (see "
Finding Growth with Kids Comics and Graphic Novels
") and on the eve of Free Comic Book Day, we spoke to VIZ Media Senior Director of Sales and Marketing Kevin Hamric about the market for kids graphic novels,
Pokémon
, Barnes & Noble's new set, racking by age, and VIZ's upcoming kids releases.
First up was the market for kids graphic novels across channels. It's been a year since the last time we heard from VIZ on the subject (see "
ICv2 Interview: VIZ Media Vice President – Publishing Leyla Aker
"), so we asked Hamric what he was seeing, and the
Pokémon
momentum was still the most important feature of the kids market for VIZ. "
Pokémon
is still going along guns-a blazing right now," Hamric told us. "Obviously down from 2016, when
Go
came out, but we had a wonderful 2017 with Pokémon with the new releases we did. The second release of the game seemed to help out a little bit. As far as the retail goes, even going into this year, Costco, US and Costco Canada, are still taking assortments of our boxed set. It's still doing very well, especially down in Australia and New Zealand, still very strong with
Pokémon
."
We asked why he thought sales of the
Pokémon
manga were holding so well in an environment where the
Pokémon Go
impact seems to have dropped off pretty substantially in other categories, and Hamric attributed some of the property's strength in bookstores to a change in racking at Barnes & Noble, where
Pokémon
titles were moved from the kids section to the adult graphic novel display in 2017, which led to "a really sharp increase in their sales," he said.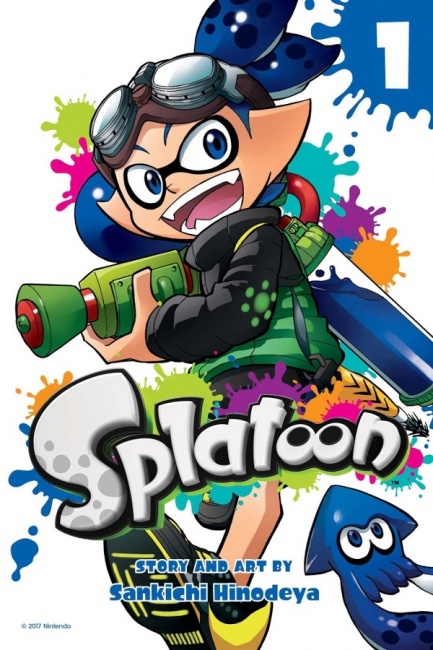 Other series for younger readers that have been strong include
Yo kai Watch
,
Zelda
, and the new series,
Splatoon
, which are "all performing very, very well," he told us.
Upcoming changes in the racking of kids graphic novels in Barnes & Noble, where the chain is going to begin grouping kids titles in the children's book department rather than shelving them alphabetically by author, are expected to improve sales, making it easier to find graphic novels for kids that like them.
We asked whether Hamric thinks kids titles should be broken down further, into age groupings, and while the more narrow age targeting is useful for librarians, in stores he suggested racking kids titles together regardless of age target. "I think they should put it all in one group from six through YA. Up in Canada, Indigo has it broken out in three different categories in their store. I personally think it makes it hard to figure out… If someone comes in for
Naruto
, goes to the regular manga section and doesn't see it, they're not going to think to walk over to YA, and find it there. There's really no signage. I think it makes it a little difficult, especially in the bigger superstores."
VIZ is also continuing to see increased interest in kids titles in the comic store channel. "At ComicsPRO Annual Meeting in February and then the Diamond Retail Summit in April, a lot of the store owners came and spoke to us about manga, especially the kids' manga," Hamric said.
"They noticed the sales of
Pokémon
and
Splatoon
on BookScan reporting, apparently, and just wanted to talk to us about it, how to merchandise it, how many volumes the series is going to be, what they should take, and how they should display it. That was very, very encouraging."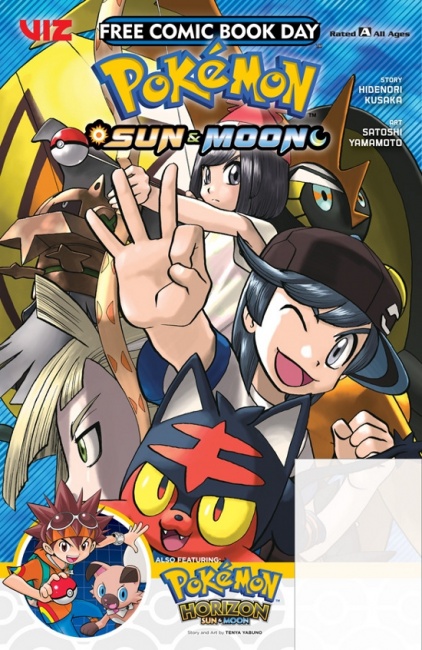 So what are the top kids titles coming from VIZ through the rest of 2018? The first titles Hamric pointed to were Pokemon titles, of course (as our writer did in our review of upcoming kids manga, see "
Middle Grade Manga
"). "We've got
Pokémon Horizon Sun and Moon
starting in July.
Pokémon Sun and Moon
starts this month. The movie tie‑in for
Pokémon the Movie: I Choose You
is in December."
Hamric also pointed to
Splatoon
. "It's performing above our expectation," he said. "Volume two came out in March, three in June, four in September, and five in December."
"We're going with what we know is working right now, and what the fans are asking for," he said.