An ICv2 Release. Kids graphic novels are one of the few areas of growth in the comics business right now, with sales up 20% in bookstores in 2017 (see "Kids Graphic Novels Up 20% in Bookstores in 2017"), a year in which comics and graphic novel sales in comic stores dropped over 10% (see "Year Ends on Down Note"). And sales of comics and graphic novels not only bring in growing revenue on their own, they also help develop the next generation of readers for all kinds of comics.

ICv2 is launching two weeks of special content on kids graphic novels and comics on ICv2.com, sponsored by VIZ Media, Dark Horse Comics, Tokyopop, Lion Forge, and NPD. The content will include interviews, news, reviews, previews, and special features.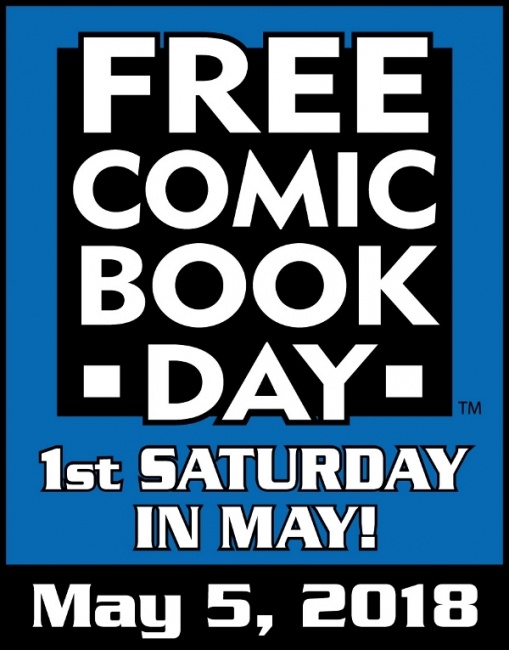 'Tis the season for kids reading events: this ICv2 editorial event straddles Free Comic Book Day on May 5 (see "
FCBD 2018 Gold Sponsor Comics
") and overlaps Children's Book Week April 30 to May 6.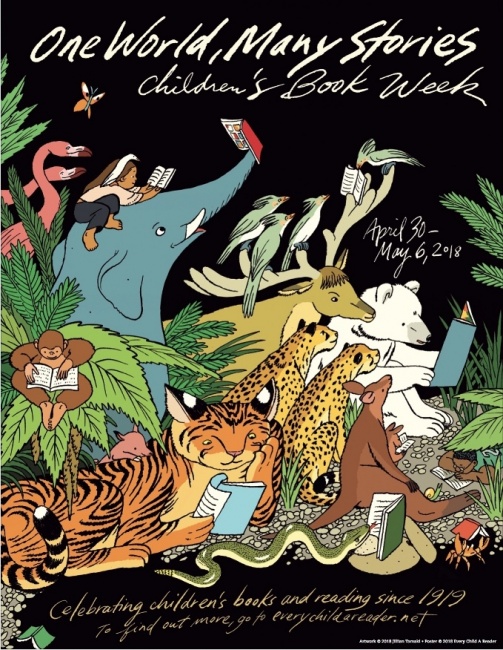 We'll be running a heavy dose of news on upcoming releases in the category, lots of previews, interviews with leaders in the category, and some features to help retailers make good decisions about which titles to stock for their customers. Watch the list below for our updated list of articles for ICv2's Kids Comics Weeks:
News
Image Gears Up for New Edition of Doug Tennapel's 'Gear'
The Fruit Ninjas Master the Art of Juice Jitsu in Upcoming Hardcover
Middle-Grade Manga
Dark Horse Tells More 'Avatar: The Last Airbender' Tales
A Trip to the Beach Isn't All Fun in the Sun for Garfield
'Sonic The Hedgehog' Comic Box Set
Witches Go to Vet School in 'Hex Vet'
From the End of the Universe to a Seventh-Grade Classroom, with Mummies, Vampires, and Magical Girls
Dwayne McDuffie Award for Kids' Comics Shortlist Announced
Bugs, Horror, and Fantasy Meet in 'Beauty Queen'
April 2018 NPD BookScan - Top 20 Kids Graphic Novels
April 2018 NPD BookScan - Top 20 Kids Graphic Novels with Actual Sales
VIZ Interview: Kevin Hamric on the Kids Graphic Novel Market
'Disney Zootopia: Friends to the Rescue'
Random House Adds Graphic Novel Imprint
'Little Lulu' Headlines Drawn & Quarterly's Spring 2019 Releases
Summer YA Graphic Novel Pick Hits: Love and War and Rockets
'Disney Descendants' Star in New Manga Trilogy
ICv2 Interview: KaBOOM!'s Whitney Leopard on the Kids Market and KaBOOM!'s Line
Exclusive: Lion Forge Hires Carol Burrell as CubHouse Executive Editor
ICv2 Interview: Andrea Colvin and Carol Burrell on Lion Forge's Middle-Grade Imprint CubHouse
Kids Graphic Novel Previews
Preview: 'The Adventure Zone: Here There Be Gerblins' TP
Preview: 'Dinosaur Explorers Vol. 1: Prehistoric Pioneers' GN
Preview: 'Tiny Titans' Creator Art Baltazar Explores the Seven Seas in 'Gillbert'
Preview: 'The Wormworld Saga Vol. 1: The Journey Begins' TP
Kids Graphic Novel Reviews
Review: 'Snails Are Just My Speed!' GN