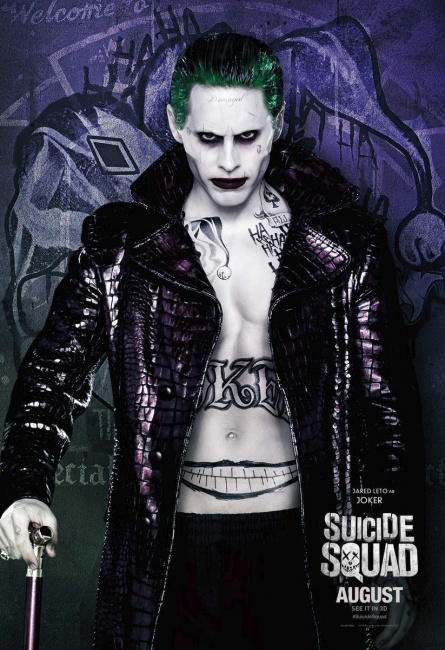 Warner Bros. is planning to release an untitled standalone film starring Jared Leto's version of the Joker,
Variety
is reporting.
Leto's Joker movie will be set in the same DC Comics universe as Suicide Squad, the film where the actor first portrayed the character. This universe will also include the Harley Quinn Birds of Prey feature starring Margot Robbie (see "Harley Quinn Movie Courts Female Director"). Leto is set to star and executive produce the film, which is currently searching for a writer.
Warner Bros. also announced development of a Joker origin tale last fall, set under a new banner at DC that will allow expansion of canon without impacting the core cinematic universe. The film will be directed by Todd Phillips, and is currently courting Joaquin Phoenix to star (see "'I Kill Giants' Poster, 'Alita' and 'Predator' Pushed Back, Chris Columbus Goes to 'Freddy's,' 'Joker' Joaquin Phoenix?, No Goyer for 'MOTU'").