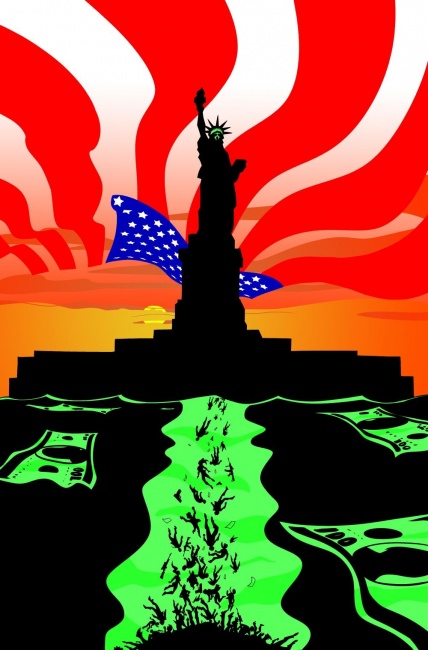 DC Comics is making hay with their exclusive with writer Brian Michael Bendis (see "
Marvel's Top Writer Signs with DC
"), announcing four more releases for this fall.
Bendis and artist Michael Avon Oeming will kick off a new six-issue miniseries on September 5. United States Vs. Murder picks up after the events of United States of Murder, after the U.S. government has ceded control of part of the country to organized crime families. The first issue is covered by Oeming, with variant by David Mack (Kabuki) and an blank variant. (For mature readers.)
Jinxworld Sampler #1 is an 80-page sampler of Bendis's Jinxworld line for the bargain price of $1. The release incudes reprints of Scarlet #1, Powers #1, and The United States of Murder, Inc. #1, along with a new introductory story from Bendis and Oeming. The collection, which also includes art from Alex Maleev and a montage cover, is in stores on September 5.
Powers: Book One re-collects the first 11 issues of Bendis and Oeming's Eisner-winning superhero-infused noir crime series. The trade paperback, which focuses on the investigation into the murder of America's sweetheart Retro Girl, will be in stores on October 10. The 464-page edition has an MSRP of $29.99. (For mature readers.)
On October 28, Bendis and Meleev's Scarlet will also get a new edition. Scarlet: Book One collects the original five-issue miniseries about Scarlet Rue, who sparks an American revolution with her fight against government corruption and oppression. The 184-page trade paperback has an MSRP of $14.99. (For mature readers.)
These releases are in addition to Pearl and Cover, two new Jinxworld titles announced earlier this year (see "Bendis Reveals Two New Jinxworld Comics").
Click on the Gallery for covers.