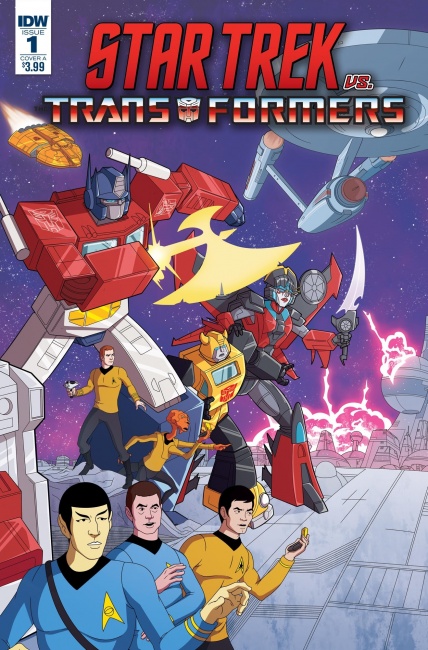 IDW Publishing is bringing Starfleet and Cybertronians together in a new crossover this fall.
Star Trek Vs. Transformers
is a four-issue miniseries from writers John Barber (
Revolution
,
First Strike
) and Mike Johnson (
Countdown
and
Star Trek / Green Lantern
), artist Philip Murphy (
The Powerpuff Girls, Star Wars Adventures
), and colorist Leonardo Ito. The first issue is in stores on September 26.
The miniseries draws inspiration from Star Trek: The Animated Series (1973) and the original The Transformers (1984) cartoons. In the series, the Enterprise responds to a distress call, finding a dilithium mine under siege by the Decepticons. The Autobots soon arrive to join the fray.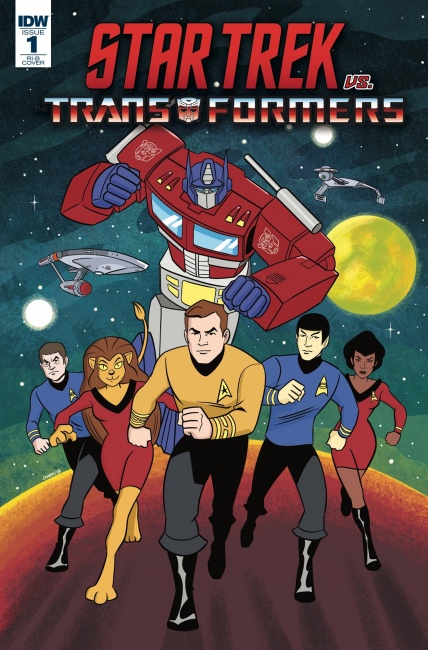 Star Trek and Transformers remain lucrative properties in terms of comics, games, movies, television, and merch. IDW has published several series and crossovers featuring both (see "IDW Announces Three Licensed Miniseries at Wondercon"). Star Trek remains a television stalhwart, most recently in the form of Star Trek: Discovery (see "New Showrunner for 'Star Trek: Discovery,' 'Lucifer' Finds Salvation, Berlanti's $400 Million Deal, 'American Gods' Casting, 'Legion' Renewed, Syfy Orders 'Resident Alien'"), and the latest Transformers movie, Bumblebee, is set to debut December 21 (see "'Transformers' Spinoff 'Bumblebee' Drops Teaser Trailer").