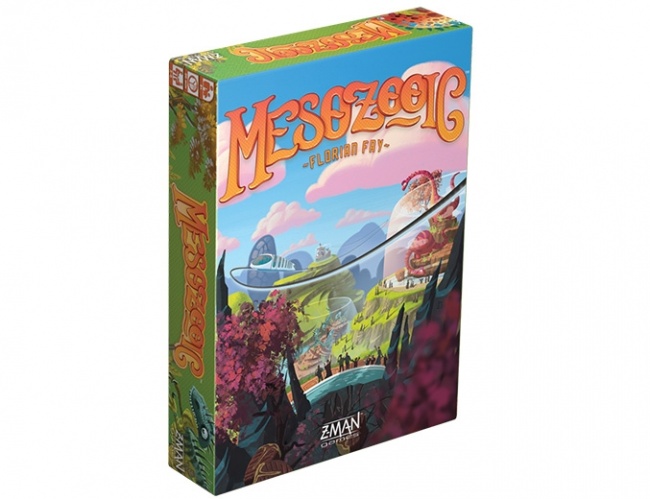 Z-Man Games is now taking pre-orders for
Mesozooic
, a puzzle game about building dinosaur zoos played in real time. Release is planned for Q4.
In Mesozooic, each player is the director of a new dinosaur zoo, trying to collect and arrange their attractions to draw in as many visitors as possible. The game is played over three rounds, which each round divided into a card drafting phase during which the players acquire attractions for their park followed by a time-limited organization phase where they try to arrange their attractions before the timer runs out. Finally, points are awarded based on how well each park is arranged.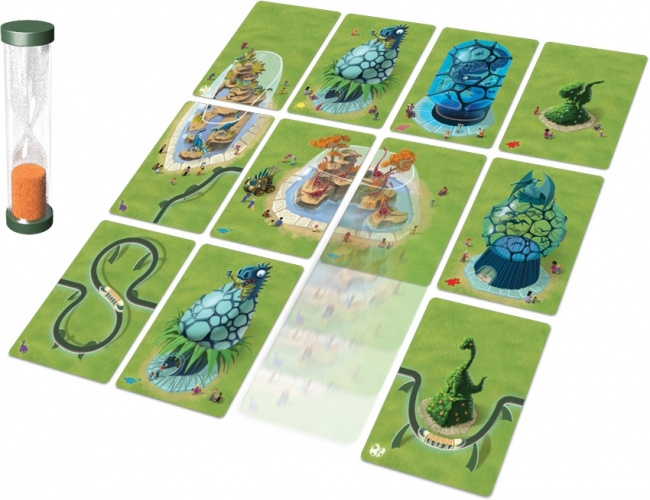 Mesozooic
comes with 100 cards, a sand timer, and a scorepad. It is intended for 2 to 6 players, ages 8 and up, and takes about 20 minutes to play. MSRP is $19.99. It was created by designer Florian Fay (
Apocalypse Chaos
).
Z-Man recently announced plans for a new edition of Dominique Ehrhard's classic Condottiere (see "Z-Man Calls Up 'Condottiere'").