Disney has been busy updating its release calendar, and the third John Wick film finally has a name, so ICv2 has made several updates to its "Best in Shows" film calendar (see "Best in Shows Index").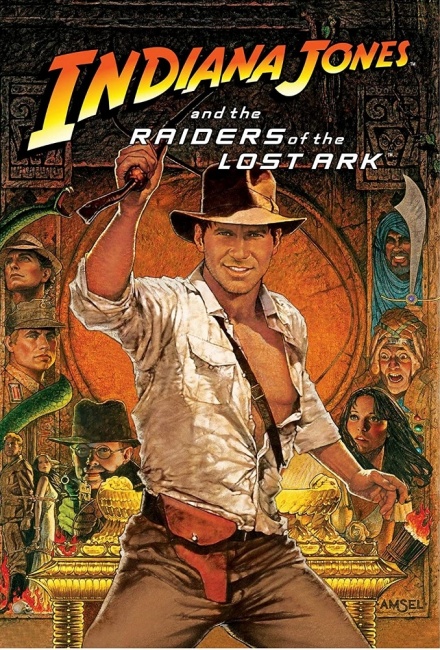 The release of the fifth installment in the Indiana Jones franchise has been pushed back a year. Disney has set the new release date for July 9, 2021, in a widely anticipated move, according to
The Hollywood Reporter
. The Stephen Spielberg-directed film has been delayed over script issues. Jonathan Kasdan (son of
Star Wars
and
Raiders of the Lost Ark
scripter Lawrence Kasdan), has been brought in to draft a new script for the film, which also sees the return of star Harrison Ford. The long-gestating sequel, which was once scheduled for July 19, 2019 (see "
Best in Shows March Update
"), had been pushed previously to July 10, 2020. In March, Spielberg said that shooting would begin in April 2019 (see "
'X-Men: Dark Phoenix' Reshoots, 'Captain Marvel,' 'Deadpool 2' Poster, 'Rom, 'Indiana Jones 5'
").
Disney also announced that Maleficent 2 will be in theaters on May 29, 2020. The first film in the Angelina Jolie-led franchise debuted in 2014, handily besting its box office competition and beating expectations (see "'Maleficent' Lures Female Viewers").
Disney also bumped up the release date for an entry in the Marvel Cinematic Universe. The yet-to-be-named Marvel film has been moved from July 30, 2021, to February 12, 2021. As for which MCU film is being moved, it's a wait-and-see game since the studio has been pretty secretive in the wake of Avengers: Infinity War. An untitled Disney live action movie will take the open spot on July 30.
As if facing off against each other weren't enough, Bumblebee and Aquaman will have another competitor in December: Disney has moved Mary Poppins Returns from December 25 to December 19. Both Bumblebee and Aquaman are set to bow on December 21, as is James Cameron's Alita: Battle Angel (see "Best in Shows--Q4 2018").
Disney Animation Studios has tweaked the name of the Wreck It Ralph sequel from the rather unwieldy Ralph Breaks the Internet: Wreck It Ralph 2 to the more streamlined Ralph Breaks the Internet. The name change has no bearing on the release date, which is still set for November 21 (see "Best in Shows--Q4 2018").
Speaking of names, the third entry in the John Wick franchise finally has a nomer: John Wick 3: Parabellum. Star Keanu Reeves confirmed the name during an interview with ComingSoon. When Reeves was asked to explain the name, he said "It's part of that famous sentence, 'Si vis pacem, para bellum,' which translates as, 'If you want peace, prepare for war.'" Parabellum, which also stars Halle Berry (see "Halle Berry Joins 'John Wick,' 'Deadpool 2' Breakout in 'Godzilla Vs. Kong,' James Marsden to Race 'Sonic the Hedgehog,' Snake Eyes Spinoff, Live Action 'Infidel'"), Anjelica Huston, Laurence Fishburne, Ian McShane, and a who's-who of action stars will be in theaters on May 17, 2019 (see "Best in Shows--Q2 2019").