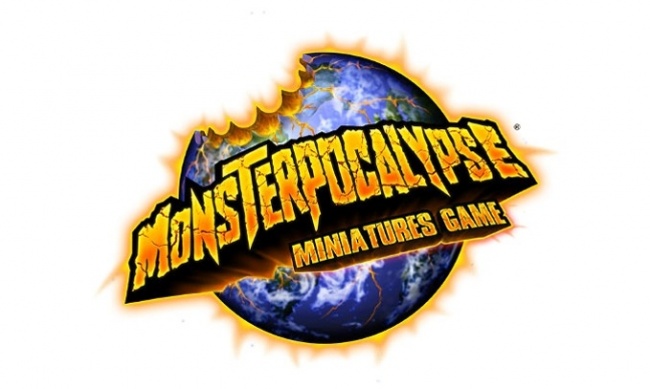 Privateer Press has announced the second wave of kaiju-style combatants for its rebooted
Monsterpocalypse
, with six expansion sets scheduled to release in October.
The new expansions for Privateer's game of giant monster and giant robot combat includes three expansions for the mysterious Shadow Sun Syndicate and three sets for the destructive Lords of Cthul:
The Shadow Sun Syndicate's Zor-Maxim kit features a zor leader, a warrior clad in a high-tech armored suit that combines biomorphic and cybernetic technology, allowing the pilot to combine advanced weapons with ancient martial arts. Combination metal and resin kit. MSRP is $21.99.

The S-Type Shinobi & Interceptor set comes with five ground-based units to reinforce the Protectors forces, with four ninja-like S-Type Shinobi and one highly-mobile Interceptor vehicle. Combination metal and resin kit. MSRP is $21.99.

The Sun Fighter & Shadow Gate set adds flying units to the Shadow Sun's roster, with four Sun Fighter jets and the teleporter-equipped Shadow Gate. Combination metal and resin kit. MSRP is $24.99.

One of the most powerful of the Lords of Cthul appears in the Cthugrosh kit: a giant, god-like transdimensional horror who feeds on carnage and uses psychic powers to devastate its enemies and summon minions into battle. Resin kit. MSRP is $24.99.

The Spitter & Task Master set gives the Lords of Cthul unspeakable units to command, with four toxic Spitters and one telekinetic Task Master. Combination metal and resin kit. MSRP is $22.99.

Meanwhile, the Squix & Meat Slave adds the airborne Squix flyers to the Lords of Cthul army along with the monster-spawning Meat Slave. Resin kit. MSRP is $27.99. [Privateer updated this solicitation late on 7/12 to include 3 Squinx and 2 Meat Slaves. No change in MSRP.]
Click on the Gallery below for images of the new models and promotional posters!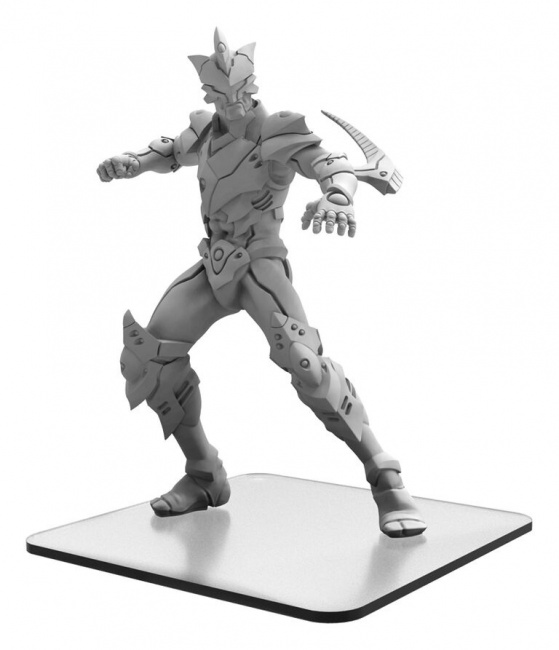 The new edition of
Monsterpocalypse
will launch in September with two
Starter Sets
and four expansions (see "
Preview: 'Monsterpocalypse' – Miniatures
"), supported by not one but two organized play offerings (see "
First 'Monsterpocalypse' OP Kits
").