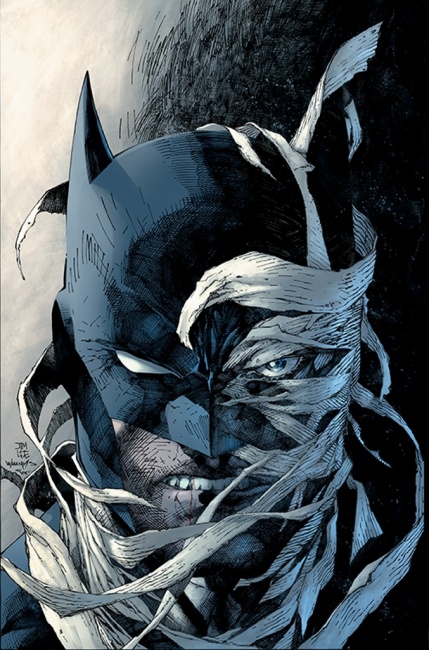 DC Comic will release
Batman: The Hush Saga Omnibus,
a hardcover collection assembling the entire
Hush
storyline, on March 13, 2019.
Jeph Loeb and Jim Lee's Hush saga has been collected in many different editions, but this 1,240-page oversize edition dwarfs them all. This edition includes Thomas Elliott, a.k.a. Hush's, introduction to the storyline, his conflicts with Batman as well as Gotham City's most colorful villains. Included are:
Batman #608-619 and 685
Batman: Gotham Knights #50-55, 60-71 and 73-74
Detective Comics #846-850 and 852
Batman: Streets of Gotham #1-4, 14 and 16-21
Plus stories from Batman Villains Secret Files #1 and Wizard #0.
MSRP is $125.00.
At San Diego Comic-Con, DC announced plans for a Hush animated movie for next year (see "Animated 'Batman Hush,' Titan Comics' 'Under' in Development, Zazie Beetz in Talks for 'Joker,' 'The Dark Knight' Rerelease, 'Dune' Casting, 'Prophet' Optioned").