The latest geek TV news roundup has dates, series orders, pilots, and Lobo.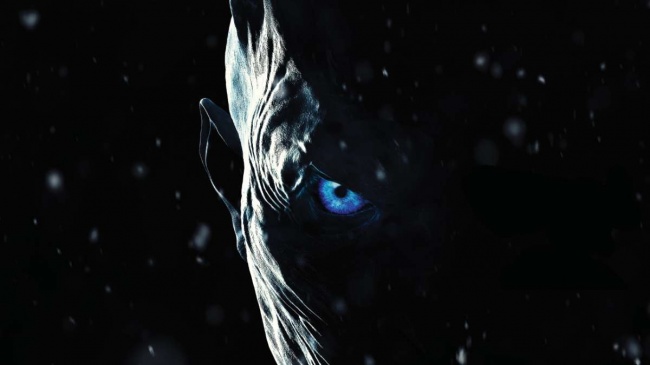 HBO has started narrowing down dates for the final season of
Game of Thrones
and production of the upcoming prequel series (see "
HBO Orders Pilot for First 'Game Of Thrones' Spinoff
"). So far, the network has been indicating the final
Game of Thrones
season will arrive sometime in 2019, but we now know it will air in the first half of the year, as have most of the previous seasons. But the rumors that the new prequel will start shooting in October (see "
'Y: The Last Man' Cast, New Series From 'Last Airbender' Writer, 'Sabrina' Poster, 'Game of Thrones' Prequel Shooting Scheduled, 'Titans' Pics, Shane Back for 'Walking Dead' Season 9
") are overblown, according to
Entertainment Weekly
. The show, which is still searching for a director and cast, likely will begin production in early 2019.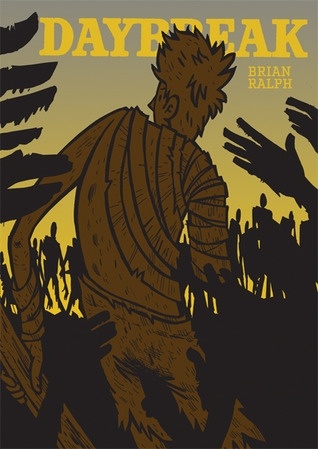 Brian Ralph's
Daybreak
is being adapted for a 10-episode Netlfix series. The series is being created and executive produced by Aron Eli Coleite (
Star Trek: Discovery
) and Brad Peyton (
Rampage
). Coleite will showrun, and Peyton will direct, according to
Variety
. The series will be a dark comedy based on Ralph's post-apocalyptic tale, which follows 17-year-old high school outcast Josh as he searches for his missing girlfriend Sam. Josh is joined by a ragtag group of misfits, including 12-year-old pyromaniac Angelica and his former high school bully Wesley, as they evade zombie-like creatures called Ghoulies. The Drawn & Quarterly release was included on YALSA's Great Graphic Novels for Teens list (see "
YALSA's Great Graphic Novels for Teens
").
Coleite is also executive producing Netflix's Locke & Key adaptation, which is officially a go after eight long years of development limbo. Netflix has placed a 10-episode series order and brought in Meredith Averill (The Good Wife), who will co-showrun alongside Carlton Cuse, reports The Hollywood Reporter. Netflix assumed the series after an abortive attempt by Hulu, who dropped it after filming a pilot (see "'Locke & Key' At Netflix, Classic 'Doctor Who' On Twitch, 'Deadly Class' Replaces Showrunner, 'Krypton' Renewed, 'The Boys' Casting, 'The Death Oof Superman'"). Netflix is recasting the series entirely, and Coleite and comic series creator Joe Hill have rewritten the pilot. Andy Muschietti (It) directed the Hulu pilot, but he will be replaced with a yet-to-be-named director. He and his sister Barbara Muschietti remain as executive producers, as does Hill.
Mister Miracle, Vision, The Sheriff of Babylon, and Batman writer (and former CIA agent) Tom King is working on a dystopian TV series called States of America with First Look Media's sub-brand Topic and production company Playground (via Vulture). The project is in very early stages, so details are pending, but the series reportedly will be set in a deeply divided United States that has been beset by foreign occupation after an unprovoked act of war.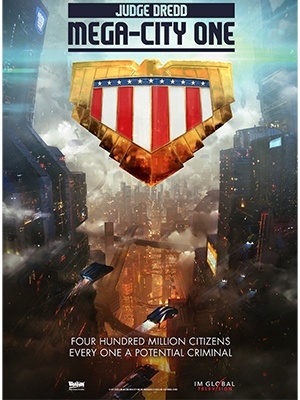 The
Judge Dredd: Mega-City One
TV project (see "
Judge Dredd to Declare 'I Am the Law' on TV?
") is closer to reality with the news that the pilot script and first two years of plotting are done thanks to
Judge Dredd
comics veteran Rob Williams, who is the creative lead for the pilot (via
THR
). Williams has written the character for 2000 AD for years, working on several popular storylines. He completed the pilot script for what is being billed as an ensemble drama that will focus on other characters in addition to Dredd, and he worked with a group of writers to plot the first couple of seasons. The project is a joint effort of IM Global Television and Rebellion Productions, and casting announcements are pending.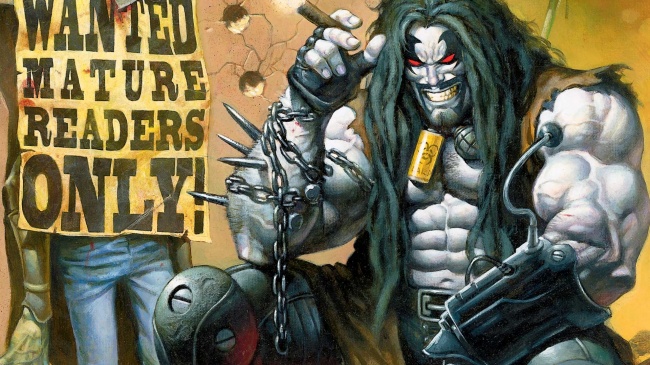 The big bad for the second season of Syfy's
Krypton
will be none other than Lobo, according to
THR
. The genocidal last survivor of the planet Czarnia has not been cast yet, and it remains to be seen how he will be worked into the world of Krypton that exists two generations before Superman. The inclusion of Lobo may be a way to introduce the character to audiences in advance of a Lobo feature film that is reportedly in development as a directing vehicle for Michael Bay. The first season of
Krypton
was a ratings boon for Syfy, scoring the highest viewership the network has seen in some years (see "
'Locke & Key' At Netflix, Classic 'Doctor Who' On Twitch, 'Deadly Class' Replaces Showrunner, 'Krypton' Renewed, 'The Boys' Casting, 'The Death Oof Superman'
"). The new season of
Krypton
, which focuses on Superman's grandfather Seg-El as he struggles to restore honor to the fallen House of El, is expected to reach beyond the bounds of capital city Kandor as Doomsday is unleashed, as well as delving into the origins of Braniac.