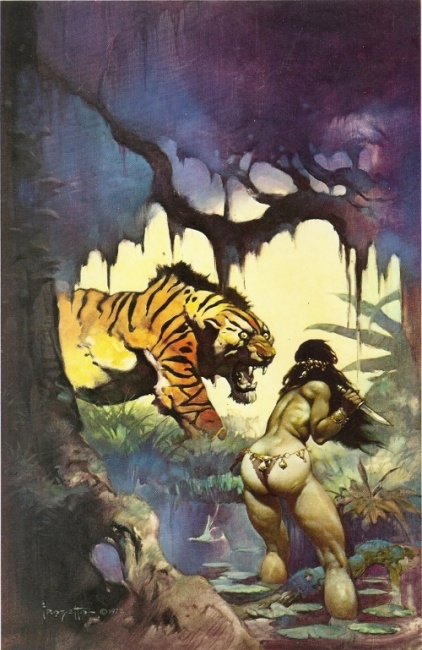 A Frank Frazetta oil has sold for a major price, a key Silver Age Marvel for $264,000, and art for two comic covers sold for over $100,000 in the latest Heritage Auctions' Comics and Comics Art Auction.
The Frazetta oil,
Escape on Venus
, sold for $660,000, the third highest price via Heritage for a Frazetta piece. The oil was created for the cover of the 1974 edition of the Edgar Rice Burroughs
Escape on Venus
novel. The price, while high, was below the price paid for
Death Dealer 6
($1,792,500, see "
Original Art Records Set
") and
At The Earth's Core
($1,075,500).
The top comic in the auction was a CGC 9.0 copy of
Incredible Hulk
#1, which sold for $264,000.
Silver Age Marvels were also the source of big prices for comics cover art, with two pieces of Marvel Silver Age comics cover art selling for over $100,000. The cover art for
Iron Man and Submariner
#1, by Gene Colan and Bill Everett, sold for a surprising $240,000.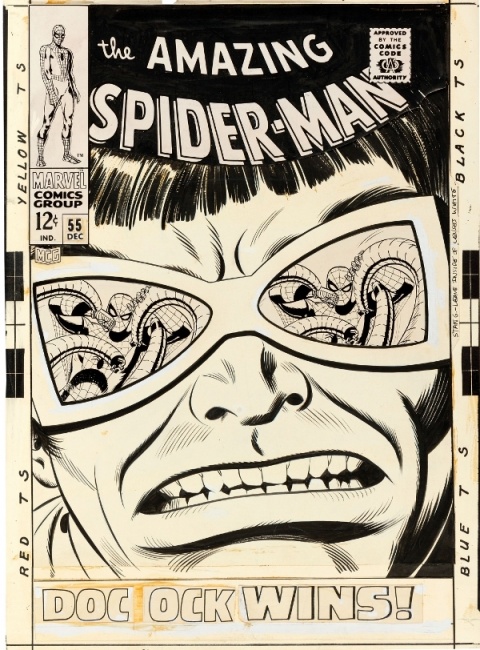 And the cover art for
Amazing Spider-Man
#55, by John Romita, Sr., sold for $105,000.