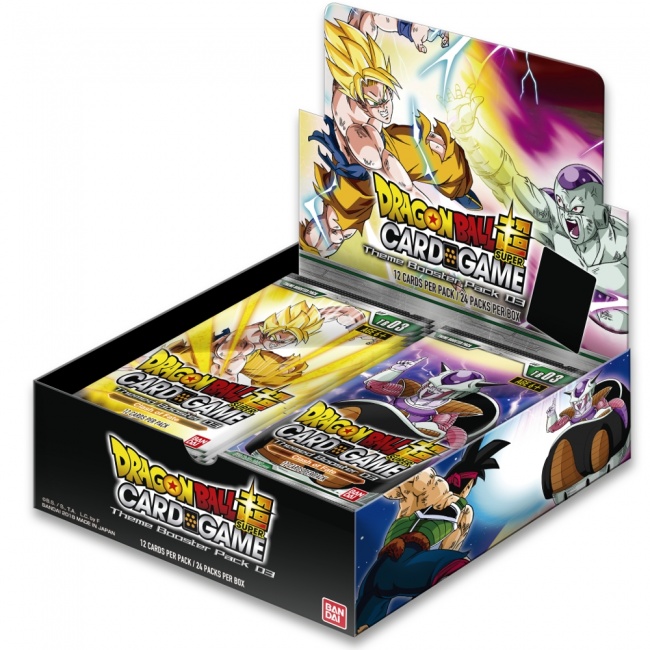 In January, Bandai will release the
Clash of Fate Themed Booster Pack
set for its
Dragon Ball Super Card Game
, featuring characters and scenes from the Frieza Saga episodes of the animated series.
The new card set includes Saiyan and Namekian characters such as Frieza, Zabon, Dodoria, Bardock, Gine, Tora, Goku, Gohan, Krillin, Piccolo, Dende, Nail, and for the first time Super Zarbon. New characters that were featured in the movie will also be added to the game as a new rarity class called "Feature Rare" (or "FR"). Iconic scenes appear in the game as well as SPR cards. As an added incentive, the set includes one Secret Rare card that will tease next year's new movie.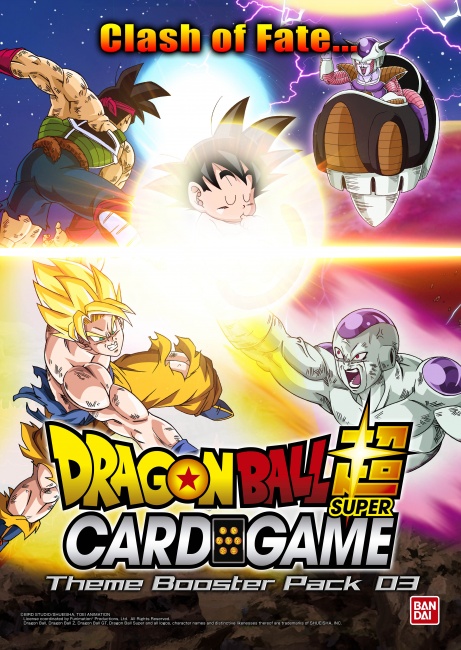 The
Clash of Fate
set will include a total of 125 cards with the following rarities: 4 Feature Rares, 8 Special Rares, 1 Secret Rare, 6 Super Rares, 10 Rares, 18 Uncommons, and 30 Commons. Normal and foil versions of the common and uncommon cards will appear in the set. The cards will be sold in 12-card booster packs with an MSRP of $3.99 per pack. Boosters will be packed 24 to a display.
Bandai's Dragon Ball Super Card Game continues to have a respectable following in the market, ranking #8 in ICv2's list of top-sellers for spring (see "Top Collectible Games--Spring 2018"). A new block for the game, Series 5, will release this fall (see "'Dragon Ball Super Card Game' Starts New Series"). Clash of Fate will be the third Themed Booster Pack for the game, following the World Martial Arts Tournament, releasing in September (see "'Dragon Ball Super Card Game' Fall Releases").