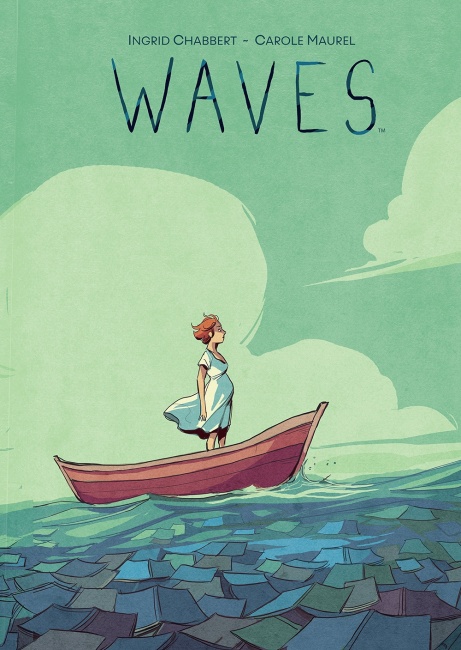 BOOM! Studios will be releasing the first graphic novel from acclaimed children's author Ingrid Chabbert (
The Day I Became a Bird
).
Waves
is illustrated by Carole Maurel (
Luisa: Now and Then
). The hardcover original graphic novel will be in stores on February 27, 2019. In
Waves
, Chabbert draws from her own experience trying to conceive to explore the difficulties and heartbreak a young couple faces when they try to have a child.
BOOM! recently announced the acquisition of a couple of major properties, including The Magicians, which will launch next year (see "BOOM! Studios to School 'The Magicians'"), and Buffy the Vampire Slayer (see "'Buffy the Vampire Slayer' Finds New Publishing Home").