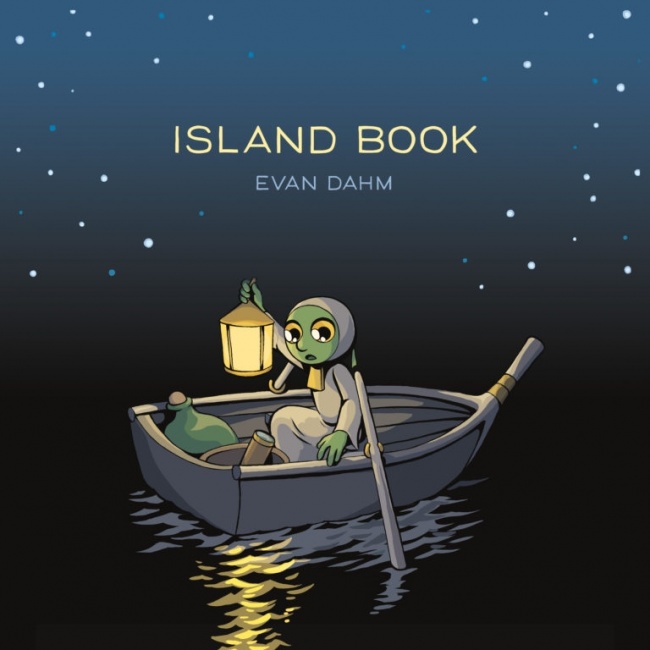 First Second Books has unveiled their spring and summer 2019 catalog.
Sola, the protagonist of Evan Dahm's Island Book, stood against the Monster when it came to her island. But her fearless act has made her an outcast, so she sets out to sea looking for answers. The 288-page hardcover will be on sale May 14 for an MSRP of $22.99.
Sweaterweather creator Sara Varon will Hold Hands in a rhyming story about friendship and connection for beginning readers. The 40-page hardcover has an MSRP of $17.99 and will be on sale June 4.
This Was Our Pact is the first print graphic novel from digital comics artist Ryan Adams. In the story, a group of boys sets out to solve the mystery of a town legend. The 336-page trade paperback will be in stores on June 11. MSRP is $17.99.
The Singing Rock & Other Brand-New Fairy Tales by Nathaniel Lachenmeyer and Simini Blocker includes four charming fairy tales about genies, frogs, witches, singing rocks, wizards, and artistic ogres. The 112-page hardcover for young readers has an MSRP of $17.99 and will be in stores June 18.
Brian McDonald and Les McClaine explore addiction, obsession, and the things we do for family in the supernatural graphic novel Old Souls. The 256-page hardcover is in stores on June 25 for an MSRP of $24.99.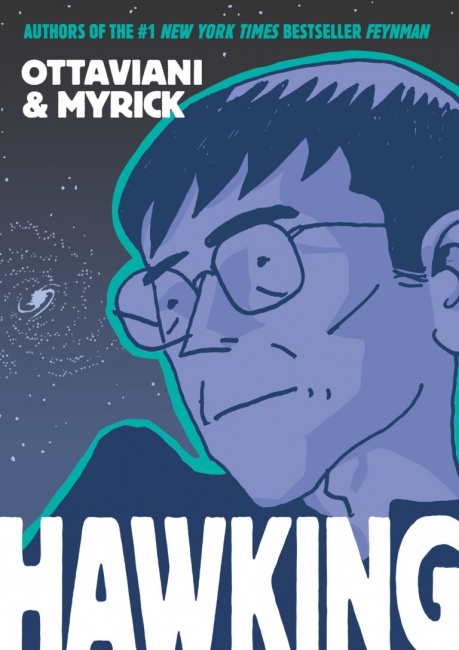 Jim Ottaviani and Leland Myrick, who previously teamed up to spotlight theoretical physicist Richard Feynman in the bestselling
Feynman
, are tackling another giant of physics: Stephen Hawking.
Hawking
will be in stores July 2. The 304-page hardcover has an MSRP of $29.99. Feynman was a very popular release in 2011, and Stephen Hawking's greater popularity likely means the sales of
Hawking
will be even larger (see "
First Second To Publish 'Hawking'
").
Jen Wang (The Prince and the Dressmaker) draws from her childhood and magical realism for a story about two very different friends growing up in a Chinese-American suburb. Stargazing will be in stores on July 2. The 224-page trade paperback has an MSRP of $12.99.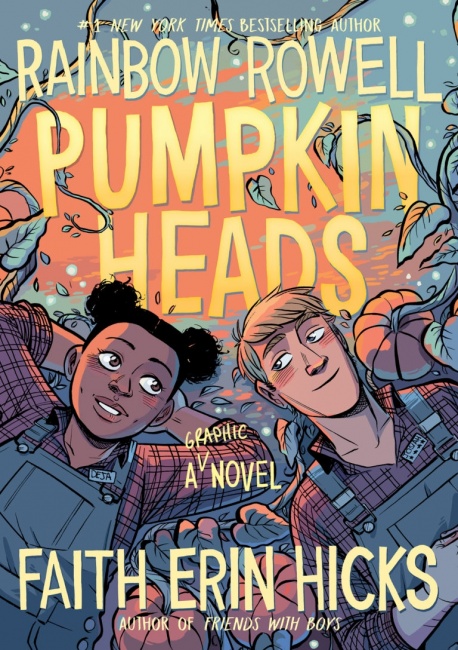 Rainbow Rowell, the acclaimed YA writer behind
Eleanor & Park
and
Fangirl
and scribe behind Marvel's new
Runaways
series (see "
Rainbow Rowell to Write 'Runaways'
"), is partnering with artist Faith Erin Hicks on
Pumpkin Heads
. The graphic novel centers on Deja and Josiah, seasonal best friends who come together when they work at a pumpkin patch. The 224-page trade paperback will be in stores August 27 for an MSRP of $17.99.
Click on the Gallery for covers.